Organizational Agility-Surviving and Thriving in Turbulent Times by Dijana and Viktor Vetturelli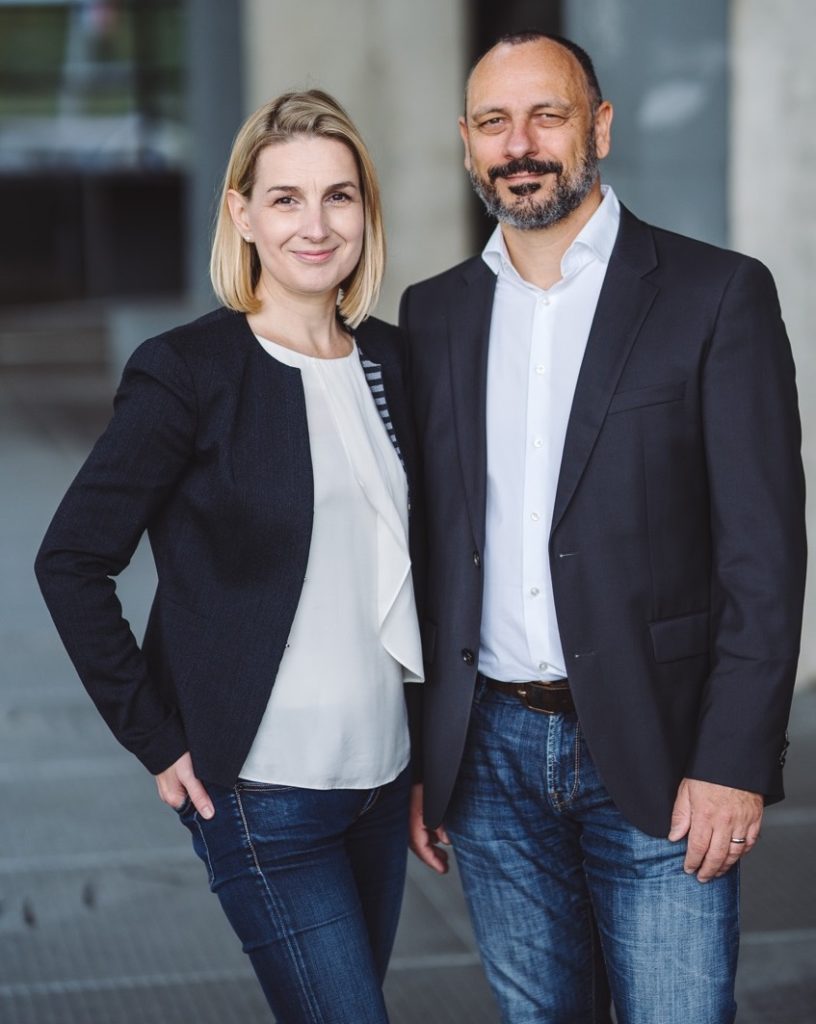 Our MBA Campus-based Course " Organizational Agility – Surviving and Thriving in Turbulent times is led by lecturers Viktor Vetturelli and Dijana Vetturelli.
Dijana Vetturelli is the Co-Founder of VETTURELLI consulting. She works with clients to explore their current organizational situation, tackle the status quo and help them to expand their boundaries and set new standards. She is dedicated to transitions from pyramidal hierarchical to decentralized agile organizations which are fit for complex markets and fit for human beings. Before founding the company, she gained her international managerial experience at Robert Bosch in Germany, Austria and Poland. She has guided the process of regionalization, both for German-speaking countries and in countries of our region in the secondary phase, and became the first and youngest female Country Director (Automotive) at a global level. She has a Master's Degree in Economics and is certified in the OpenSpace Beta approach.
Viktor Vetturelli is a professional executive coach and agile culture coach. Viktor is dedicated to high-performance team development, interpersonal relationships and interactions within organizations. Fort the last 15 years he has been working with individuals and teams and he develops and implements projects aimed at improving organizational culture and society in general. Born and raised in Germany, he is a former professional athlete with managerial experience in various international companies. He has a Master's Degree in Economics and is a certified Executive Coach at AoEC. Throughout his work with numerous international organizations, he has developed and proven a creative approach to problem-solving and an intimate familiarity with complex communication challenges.
Organizational Agility – Surviving and Thriving in Turbulent Times in SSBM Geneva's Global and Executive MBA Program
Organizational Agility is not a buzz word anymore as well as it is not just another management method. It is essential to adapt to the market and to drive innovations forward.
Organizational Agility- Surviving and Thriving in Turbulent Times is an elective course in SSBM Geneva's Global and Executive MBA program due to its importance for the business industry as well as it encourages students to think critically. In this interactive, hands-on course, the students will have the opportunity to exchange knowledge with highly experienced practitioners and coaches about various organizational designs. Some of the topics that the MBA students will learn about are "Decision Making in Complexity", "Why Motivation Theory is Important for Agility", "Misconceptions of Agile Organizations" and many more.