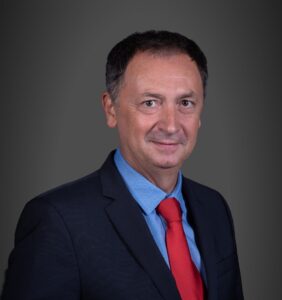 Damir Gavran, EMBA
Damir is living in Frankfurt, Germany. Within his international career he worked as a European Sales and Marketing operations manager, but also as a European Head of Digital and CRM, collaborating with global digital industry professionals.
His career has included responsibilities for media, digital innovation, online sales, web platforms, CRMs, and optimization of the digital and sales processes using data driven marketing principles.
He has also worked at the sharp end as a managing director for three record breaking markets and headed up automotive brands in the CEE region.
Damir is passionate about sales, marketing, digital, and technology. He has taken this passion into academic studies where he enrolled into SSBM's Doctorate of Business Administration (DBA) including an executive study into digital transformation in the automotive industry. This backs up his IEDC Bled Executive MBA, MIT & Columbia Business school Postgraduate studies in Digital Business, and a FSB Zagreb masters in Mechanical Engineering.