Government Confidence Driven Economy: The Role of Public Accountants in Emerging Opportunities During and After Covid-19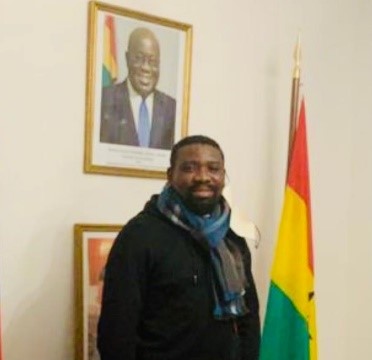 The Government of Ghana has been hit so hard by the COVID-19 pandemic having seen a serious decline in cash flow over the one year period of experiencing the virus and steadily increase in expenditure spray. In the quest to tackle human saving and management of the economy effectively and efficiently for it not to break iceberg, the government has introduced so many intervention programs and alongside undertaking serious infrastructure projects which will improve the health care system of the country.
The Covid-19 pandemic continues to pose health and economic risks and as such, the Government of Ghana and businesses continue to respond to the risks and uncertainties arising from the virus in various ways. To this end, the President of the Republic of Ghana Nana Addo Dankwa Akuffo Addo outlined the following interventions to stimulate businesses and the general public livelihoods:
Frontline workers exempted from the payment of taxes on emoluments for the months of April, May, June in 2020 and subsequently extended to March, 2021.
Coronavirus Alleviation Programme (CAP) – its objective is to protect households and livelihoods, support micro, small, and medium-sized businesses, minimise job losses, and source additional funding for promotion of industries to shore up and expand industrial output for domestic consumption and exports.
Absorption of water bills of all Ghanaians for April, May and June 2020 and extended to March 2021. Since frequent washing of hands under running water has become a necessity, it's incumbent on the government to provide this relief in order to promote the agenda of complete eradication of the spread.
Collaboration with the National Board for Small Scale Industries (NBSSI), Business & Trade Associations and selected Commercial and Rural Banks to roll out a soft loan scheme up to a total of six hundred million cedis (GH¢600 million), which will have a one-year moratorium and two-year repayment period for micro, small and medium scale businesses.
Procurement of additional Personal Protective Equipment (PPE) for frontline health workers which will include the government engaging local manufacturing companies to assist with domestic production of PPEs.
An insurance package, with an assured sum of three hundred and fifty thousand cedis (GH¢350,000) for each health personnel and allied professional at the forefront of the COVID-19 fight and for contact tracers, a daily allowance of one hundred and fifty cedis (GH¢150).
An additional allowance of 50% on the basic salary (March, April, May and June 2020) of frontline health workers.
Free 'Aayalolo' buses to convey health workers in Accra, Tema, Kumasi and Kasoa to and from work, along specific routes, for the entire duration of the restrictions.
These intervention programs deriding the public purse and as such must be accounted for in our public accounts. Seemly, many have the notion that the government used the avenue to engage in corrupt practices.
As a nation, what will be our fate after COVID-19? What will be the state of the finances of the country? To prove to well-meaning Ghanaians of the full accountability of expenditure within the period of experiencing this pandemic, it's imperative for government to report accurately to the citizenry. How do we do that?
Government accounting systems becoming advocacy tool– The preparation of the financial statement should give detailed information about government's rationales and the impact on the economy within the fiscal year.
Government accounting and financial reporting at a turning point today- Providing information on how much cash is received into treasuries and paid out for goods, services and transfers is not enough. Citizenry are demanding more accountability in the engagement of public financial management.
Government is spending huge sums of money to tackle the health emergency and to implement massive fiscal stimulus programs in response to the pandemic. Undoubtedly, timely and quality information is necessary to better assess the financial health of government and to communicate the financial consequences of the pandemic to the citizenry. This can contribute to building the much-needed trust in governments and improve the effectiveness of their pandemic response.
The World Bank's recently issued paper on the role of Government Financial Reporting in times of the COVID-19 Pandemic provides guidance to accountants and auditors on identifying opportunities to improve financial reporting within the existing systems. The paper also highlights the impact of the pandemic on government financial performance, position and cash flows.
Similarly, the International Public Sector Accounting Standards (IPSAS) Board and International Federation of Accountants (IFAC) released a COVID-19 Intervention Assessment Tool, which helps assess, evaluate and inform various types of interventions by governments. Another recent study by the Chartered Institute of Public Finance and Accountancy (CIPFA) on Sustainable Public Finances through COVID-19 highlighted the critical need to record and manage the assets and liabilities being created through the below-the-line policy measures, such as guarantees and equity injections. The institute issued COVID-19 Grant Scheme Guidance which will provide that expenditure qualifying for grant incurred by local authorities.
Some of the emerging dynamism's on government financial reporting to win the confidence of citizenry during and after the COVID-19 crisis include the following:
Financial statements information has been traditionally underutilized by government. Going forward, statement of financial position information can inform how to achieve an inclusive and sustainable recovery in the post COVID-19.
Government accountants should be more proactive to demonstrate the value of financial statement information and why it should be analyzed in conjunction with statistical information.
While 'accrual basis accounting' is necessary to prepare financial statements that provide a comprehensive overview of the impact of COVID-19, our public accounts which is more of 'modify cash basis accounting' can be enriched by financial statements with supplementary information for better decision making.
Comprehensive financial statements based on accrual-based accounting will contribute to debt transparency and improved decision making. For example, in the current situation where global public debt is projected to approach a record high in 2021, Government needs to closely monitor their sources of funding and associated costs. Comprehensive financial statement information on debt is especially useful for making policy decisions at this trying moment of the country.
Annual and interim financial statements should be prepared on a timely basis in order for users of the accounting information to develop policies and help inform pandemic-related response to financial decisions.
Our country needs to accelerate implementation of accrual-based accounting and financial reporting reforms, preferably aligned with the International Public Sector Accounting Standards (IPSAS), to have more comprehensive and reliable financial information for decision making.
The trend for Public Accountants keeps changing hence the dynamism of public accountant has moved from data capturing to analyzing and advocacy. Every accountant knows that accounting is the language of business. That language has gone through many changes throughout the ages. But through all the changes, accounting technology has always played a part in making the accountant's job just a little easier. As our knowledge of technology increased so has the accountant's ability to analyze statistical values so must we also intensify the advocacy through comprehensive financial statement which will give meaning to citizenry as a measure of probity and accountability. Technology advancements have enhanced the accountant's ability to interpret data efficiently and effectively. He/she now has the ability to interpret the language of business with such ease that the accountant has become a corporation's most trusted business advisor and COVID financial issues are no exception.
The trend of modifying the accounting skills through advocacy is the new norm which needs to be embraced to enjoy the opportunities that comes with it. Let use the financial statement to clear doubt in the minds of the citizenry. Communication in plain language is the way to go. To be part of the government confidence economy building, Public Accountants must play a critical role of championing advocacy through transformed statement which will give clarity to the ordinary Ghanaian.
We can repose confidence in the Economy through our reformed reporting. God bless our homeland Ghana and make us great and strong.