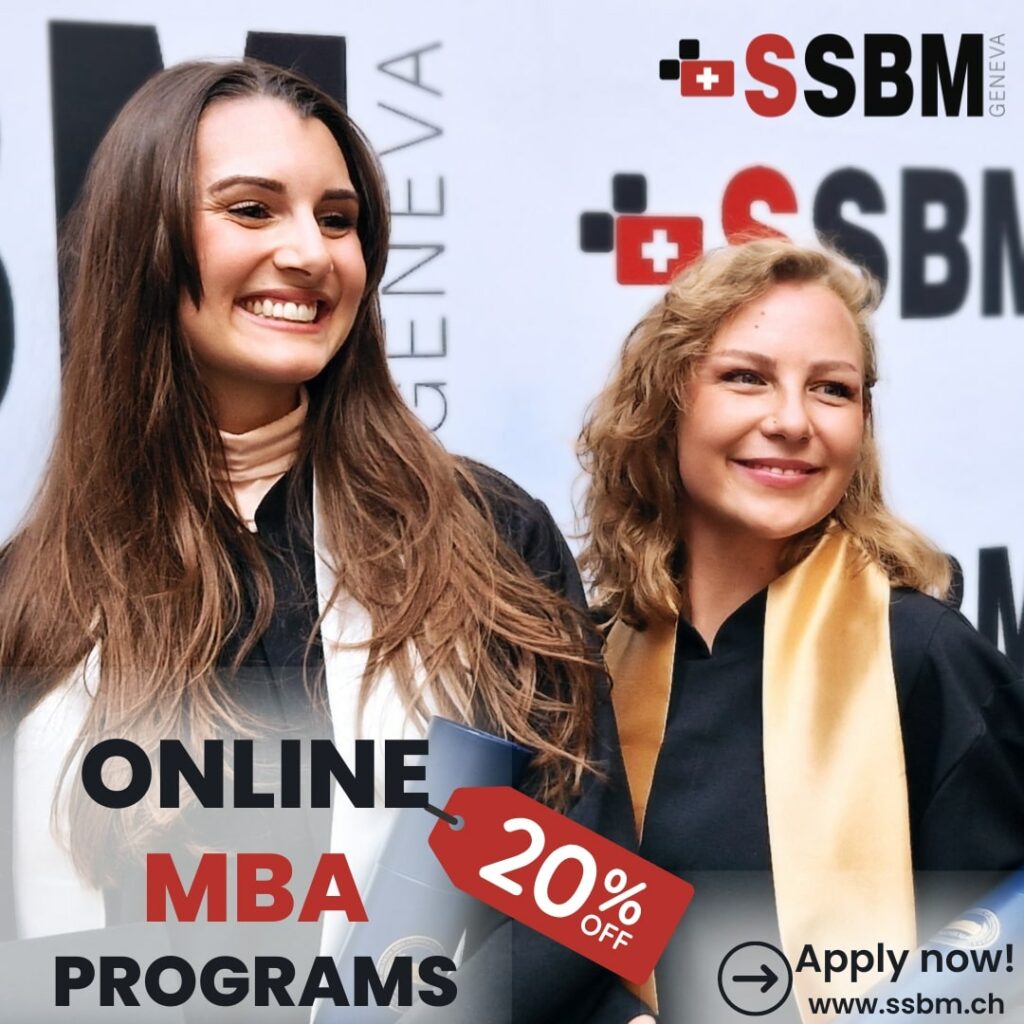 Attention all aspiring business masters!
SSBM Geneva has got a power-up deal for you: MBA Month!
Unlock your full potential with our cutting-edge Online MBA programs, and level up your career game!
Join our virtual classroom and embark on an epic adventure towards becoming a business champion.
We're offering a great offer prices with 20% off all Online MBA programs making them more accessible than ever before!
Don't miss this golden opportunity to seize the day and maximize your ROI (Return on Intellect)!
Whether you're a seasoned professional ready for the next level or a game-changing entrepreneur, SSBM Geneva has the perfect MBA program for you.
Hurry, this offer is time-limited! Use the discount and let us be your companion on the path to greatness.
Visit www.ssbm.ch and take a look at our MBA specializations!
Together, let's forge a future where excellence meets success!