Leadership– all the secrets of harmonious leadership
Are you looking to enhance your leadership skills and become an effective leader within an organization? Then mark your calendars for the upcoming motivational lecture by Professor Velimir Srića on the 16th of March at Zagreb campus!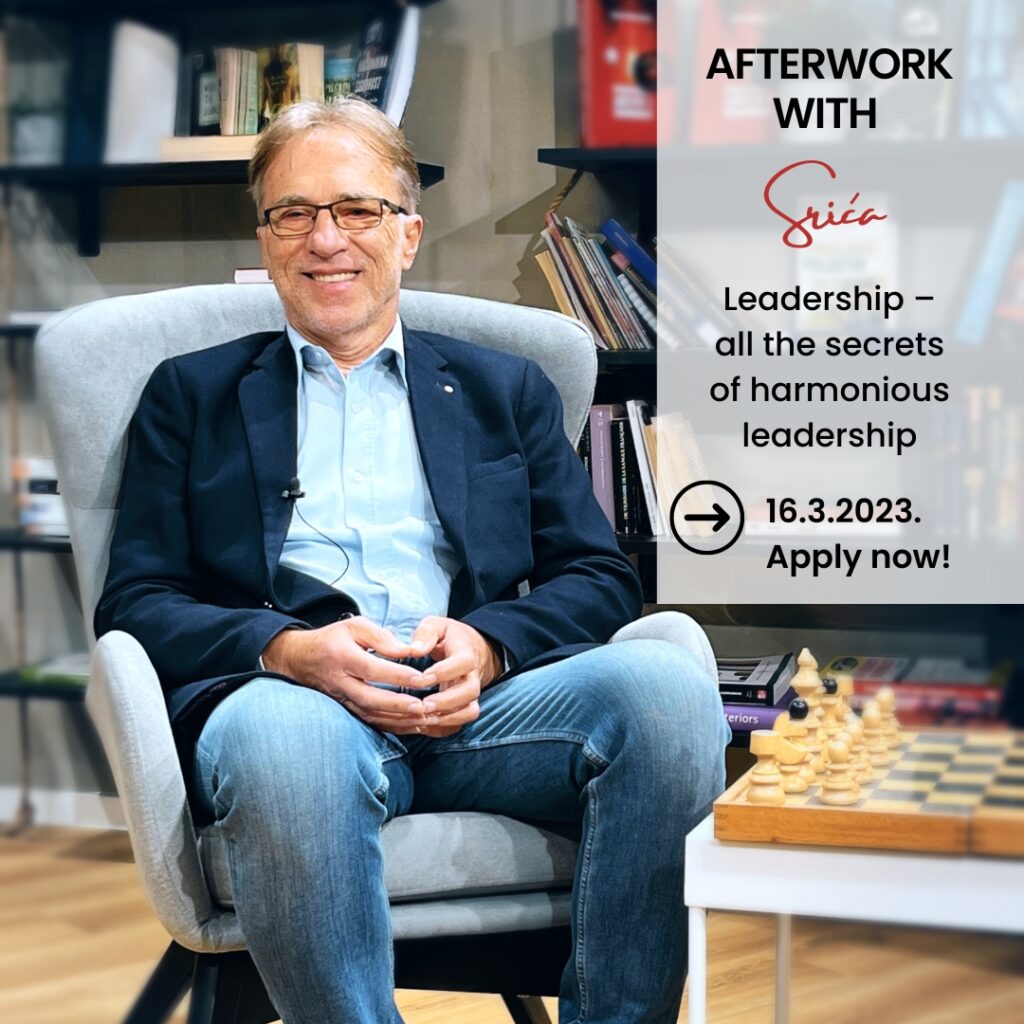 As a renowned expert in the field of leadership, Professor Srića will guide you through the key traits and practices that make a great leader. He will also provide you with insights into building a collaborative environment that fosters growth and innovation within an organization.
The lecture will be a great opportunity for you to learn about harmonious leadership, which is a leadership style that emphasizes inclusivity, collaboration, and respect for others. You will gain practical knowledge on how to implement this style in your leadership approach, and how to build a strong team that works towards achieving common goals.
Through this lecture, you will also learn about the importance of emotional intelligence in leadership. Emotional intelligence is the ability to understand and manage your own emotions, as well as those of others, and it is a critical skill for effective leadership. Professor Srića will provide you with tools and strategies to enhance your emotional intelligence and use it to inspire and motivate your team.
Attending this lecture will not only provide you with valuable knowledge on leadership but also inspire you to apply it in your career and personal life. You will gain a fresh perspective on leadership, and the confidence to lead others effectively.
So, what are you waiting for? Register now and secure your spot for this highly anticipated lecture on leadership. Take the first step towards becoming an exemplary leader and make a difference in your organization!