Article by professor Dario Silić, PhD.
At SSBM Geneva, Professor Silic teaches students about stocks issuance on primary and secondary markets. Additionally, Prof. Silic teaches our students about stock valuations, corporate finance using common and preferred stocks and derivatives on equity and derivatives markets during online or onsite lectures at the SSBM Geneva campus and instructional sites.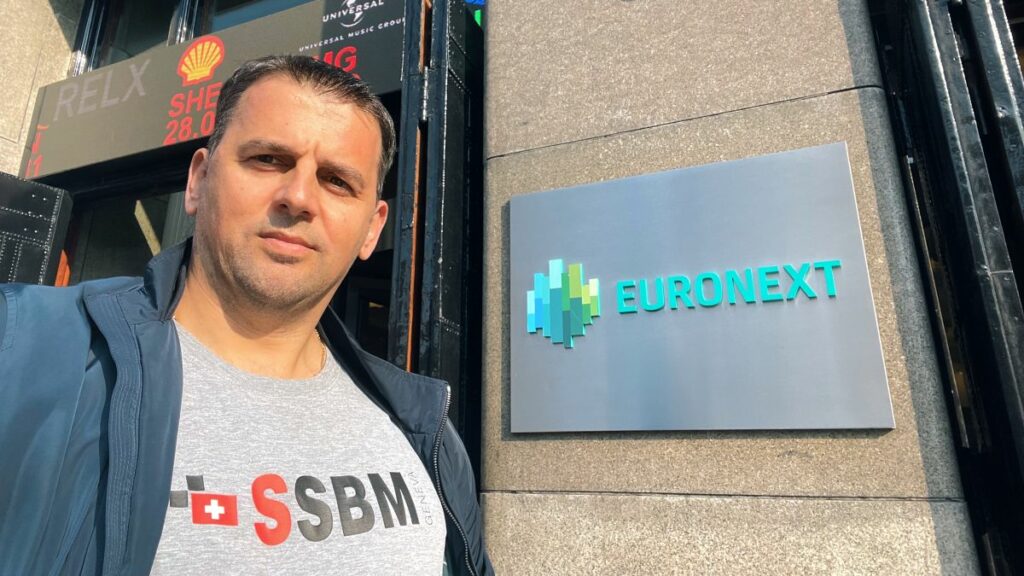 Euronext is a pan-European stock exchange that operates in Amsterdam, Brussels, Dublin, Lisbon, Oslo, and Paris. It was created in 2000 following the merger of the Amsterdam Stock Exchange, the Brussels Stock Exchange, and the Paris Bourse. Euronext provides trading, clearing, settlement, and information services for a wide range of financial instruments, including equities, bonds, derivatives, and commodities, and is known for its transparent, efficient, and secure trading environment.
Euronext, based in Amsterdam, has a diverse range of companies listed on its exchanges, including some of Europe's largest and most well-known firms, such as Total Energies, L'Oreal, and Heineken. The exchange also caters to smaller and mid-sized companies, offering them access to capital and liquidity. As of 2021, Euronext had a total market capitalization of approximately €4.5 trillion.
One of Euronext's notable features is its focus on sustainability and corporate social responsibility. In 2019, it launched the Euronext Green Bonds initiative to promote sustainable finance and encourage companies to issue bonds that fund environmentally friendly projects. Euronext also provides tools and services to help companies measure and report on their environmental, social, and governance (ESG) performance.
Euronext's trading platform, called Optiq, uses cutting-edge technology to provide investors with high-speed and reliable trading services. The platform has been designed to handle large volumes of trades, and to ensure that prices are fair and transparent.
Another significant development for Euronext in recent years was its acquisition of the Oslo Stock Exchange in 2019. The move expanded Euronext's presence in the Nordic region and provided new opportunities for companies to access capital and investors to access new investment opportunities.
In addition to its primary market operations, Euronext also operates a number of other businesses, including clearing, settlement, and custody services, as well as data and analytics products. These services are designed to help investors manage their portfolios and make informed investment decisions.
Overall, Euronext is an important player in the global financial markets, providing investors with access to a wide range of products and services. Its commitment to transparency, efficiency, and innovation has helped to make it a leading stock exchange in Europe, and it is likely to continue to play an important role in the years to come.