Ken Ip is a member of SSBM Geneva's Advisory Board and faculty member who took his time to have a quick interview with SSBM Geneva. He shares his thoughts on the effects of COVID-19 as well as some advice on how multinational corporations should deal with it.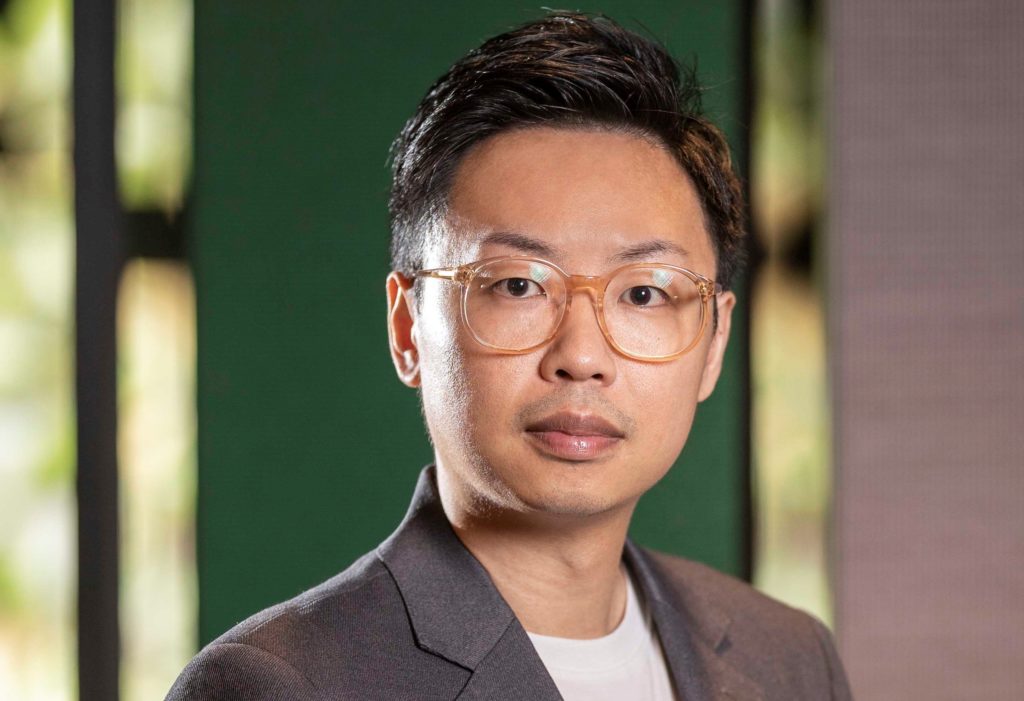 Ken Ip is a seasoned marketing and brand communications strategist, Ken has held a number of senior roles from corporate consulting to public affairs advisory for leading multinational and conglomerates. A popular keynote speaker and columnist, Ken is a regular contributor on the subject of B2B Marketing. He is also the author of two best-selling titles, "Life Hacks" and "Growth Hacks". He holds a Bachelor of Science degree from the University of Melbourne, a Master of Arts from RMIT University, and a MBA from the University of South Australia. He is also a Qualified Accountant and Member of the Institute of Public Accountants, Australia.
Q: From your perspective, how should companies' structure and evolve their businesses, in coping with the COVID-19 pandemic?

My first advice would be – it is imperative to adapt your business (or at least part of your business) online. I know this sounds like a no-brainer. But given the majority of the global population are still staying at home, therefore if you cannot transact online, you will have zero revenue. Restaurants and groceries is a prime example, even Michelin-star restaurant chains, are now beginning to offer Deliveroo-type services.
Another trend I see happening now is in retail, where brands are gradually moving towards into a O2O model – an integration of online and offline business channels. One of the most prevalent and cost effective examples recently, are virtual spaces/showrooms, where retailers are trying to reproduce a 360 real-like interactive experience, as a substitute, for their fans and customers. Matterport is probably the current leading player in this field.
Q: Do you believe that multinational corporations will implement certain changes in their organization after the pandemic?
Doing less with more, and making better and smarter decisions. To elaborate, I believe 'smart' is really about the application of digital technologies to business problems. That could encompass anything from Customer Relationship Management(CRM), Product Information Management (PIM), to platforms like Salesforce and ERP. Companies are smart when they use digital technology and data to solve their pressing needs. In other words, it is really about harnessing information and communications technology, the IOT, internet of things, and getting insights into data. To actually develop and adapt smarter applications, that make day-to-day-business more efficient and seamless.
Q: What do you think are the most important lessons that various companies worldwide have acknowledged now?
The world we live in is not as orderly and coherent as we'd like to think. Period. As a result, companies should thoroughly re-exam and re-audit their entire business models, looking at every single stages along the Supply Chain, down to operational needs such as Human Resources and Finance. I would also encourage companies to revamp their soft assets such as Marketing and Branding, and look to enable a O2O paradigm through its customer journey.
My recommendation is for companies to start mapping out your needs, and get cracking right away. Because you don't want to lose out, when the purchasing appetites are unleashed.
Q: From a marketing point of view, how do you think that companies should adapt their marketing strategies after the covid-19 situation?
A global crisis can either paralyze a brand or galvanize it to thrive. In the wake of the COVID-19 pandemic, that's exactly what we're seeing: some companies are cutting back on marketing (in some instances, laying off the entire marketing team), while others are being more agile and coming up with interesting ways of engaging their audience during these difficult times.
Moving forward, I personally believe that the success of a brand, will largely revolve around on one's ability to harness on big data to draw upon useful insights – aka, an insight based approach marketing. If done correctly, this should then dictate how you go about your overall digital marketing plan, from social media, Email marketing, SEO/SEM, online sales funnel and so forth.
Q: In 50 words how are you leading positively, practically and purposefully during this time?
I always stick by my mantra as being a so called "one minute manager". The fundamentals are – one minute goals (setting clear objectives upfront), one minute praising (acknowledge good actions & behaviours) and one-minute reprimands (be accountable on poor performance, and to learn from mistakes).
This concept was inspired by a short book I read, which is written by world renowned author Ken Blanchard.