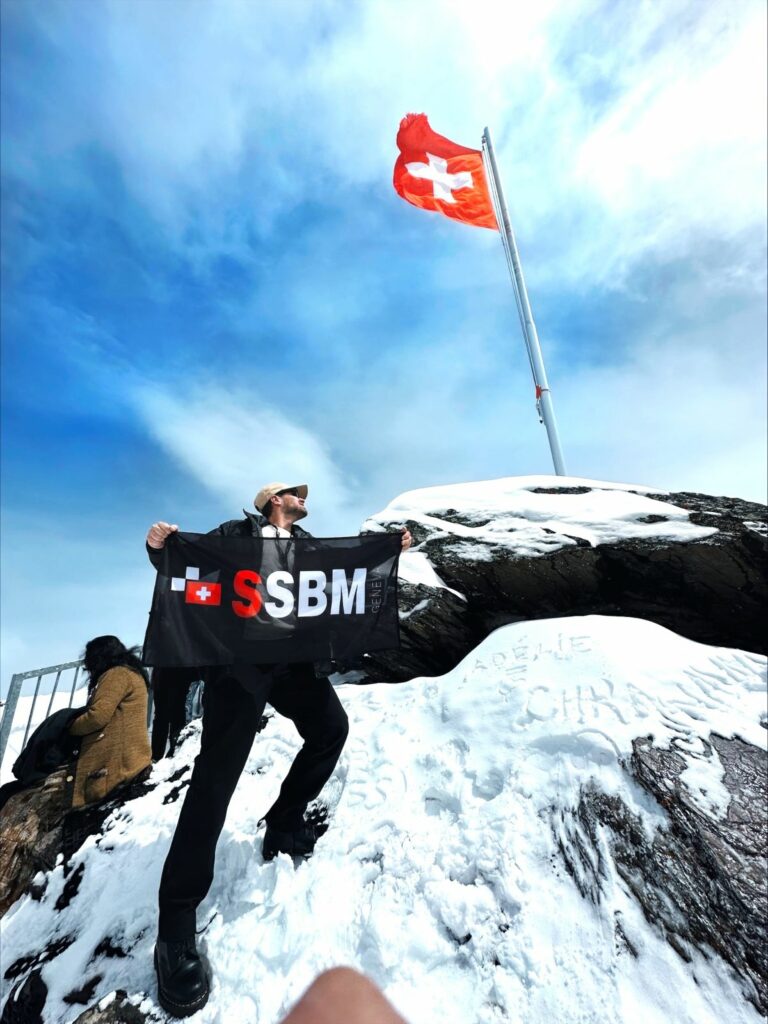 Our dear Caueh Vidal had the incredible opportunity to visit Glacier 3000 and symbolically, this can be compared with the journey that we all embark on in pursuit of our goals and dreams. Just like scaling a mountain, it requires determination, resilience, and continuous learning.
At the Swiss School of Business and Management, we believe in empowering individuals to achieve their highest potential and conquer new heights in their careers. Our business education and training programs are designed to equip you with the knowledge, skills, and mindset needed to excel in today's dynamic business landscape.
Whether you're an aspiring entrepreneur, a seasoned professional, or someone looking to enhance your skill set, SSBM Geneva offers a diverse range of programs tailored to your needs. From MBA degrees to specialized courses in areas such as marketing, finance, and international business, we have the resources to support your growth.
Join our community of ambitious learners and explore new horizons with SSBM Geneva. Together, we can climb the mountains of success and enjoy the breathtaking views along the way.
Are you ready to embark on your journey to greatness? Reach out to us or visit our website to learn more about how SSBM Geneva can help you reach new heights in your career.