Swiss School of Business and Management Geneva Offers 12 Scholarships for the Zagreb Intake 2020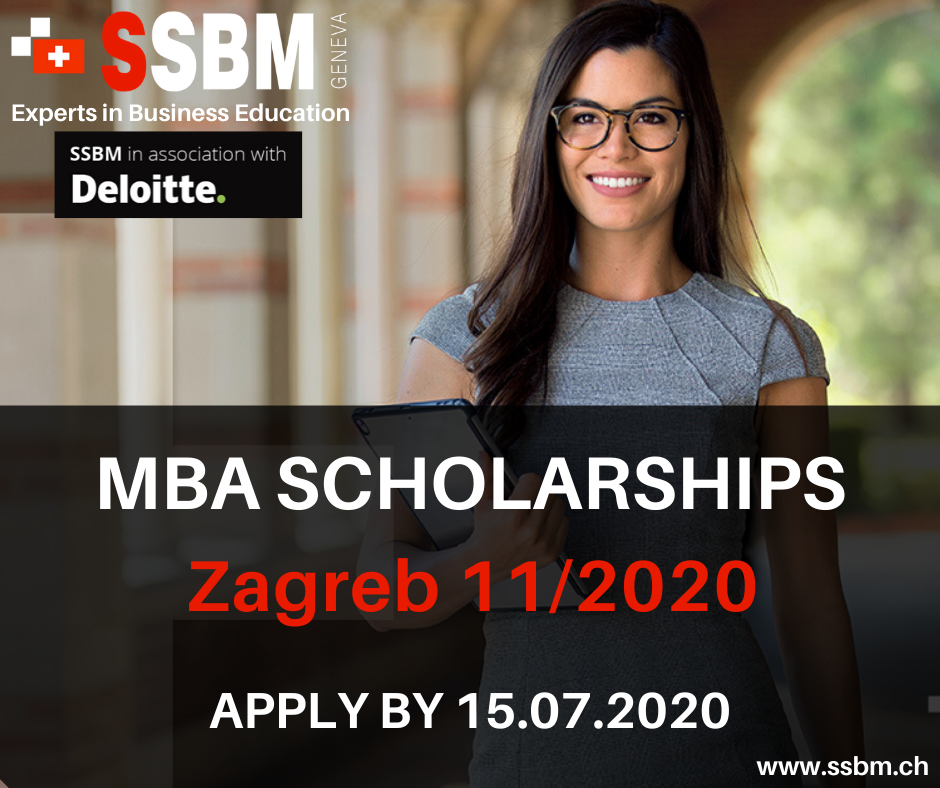 Apply by July 15th, 2020 !
We understand how significant tuition fees can be and that for some students scholarships enable them to pursue their educational goals. We want to make sure that exceptional and deserving students receive the financial support that they need in order to take full advantage of SSBM's business school experience.
SSBM has a portfolio of scholarship opportunities open to all students. Below are some of these opportunities. For others please contact our admissions office at admissions@ssbm.ch
We award 12 scholarships in total:
2 Full Scholarships with a 100% reduction in the total tuition fees
5 scholarships with a 50% reduction in the total tuition fees
5 scholarships with a 30% reduction in the total tuition fees