In the organization of MarshMcLennan, the largest insurance and risk management broker in the world, an exclusive event was held on the occasion of the World Economic Forum's publication of the Global Risk Report for 2023 (in partnership with Marsh McLennan and Zurich Insurance Group). MarshMcLennan gathered renowned experts from the European Commission, Barilla, Ericsson and Descartes Underwriting, and the main speaker was Vanessa Mock (member of the cabinet of Executive Vice President Valdis Dombrovskis, European Commission). SSBM Mentor and Professor Luka Lesko, PhD, DBA also participated in the event.
The Global Risk Report for 2023 provides a list and ranks the largest global (short-term and long-term)
economic, environmental, geopolitical, societal and technological risks, as well as their interconnection, i.e. the level of global readiness to deal with such forms of risk. At the same time, the biggest global short-term risks include cost-of-living crises, natural disasters and extreme weather events, geoeconomic confrontations, etc. Among the biggest global long-term risks are predominantly risks from the domain of environmental, such as a global failure to mitigate climate change or, for example, a biodiversity loss and ecosystem collapse. Global short-term and long-term risks according to severity, as well as a map of their interconnections, are visible below.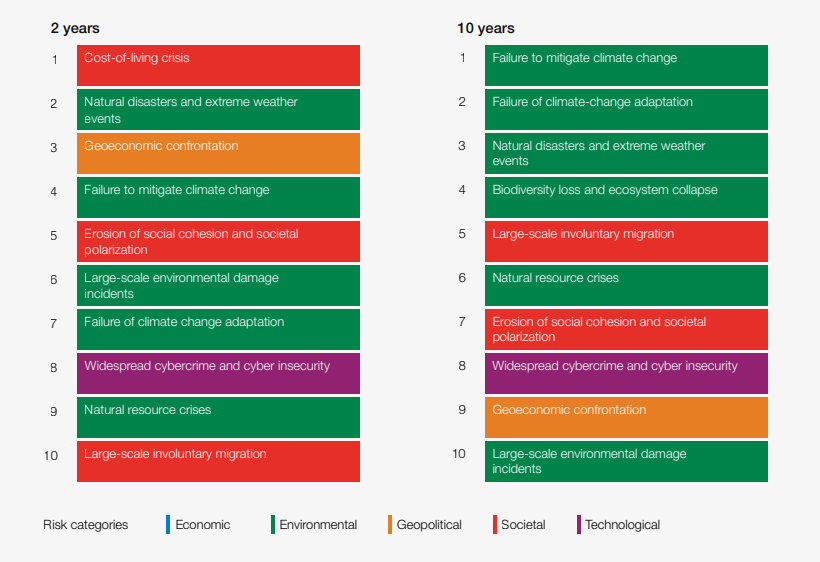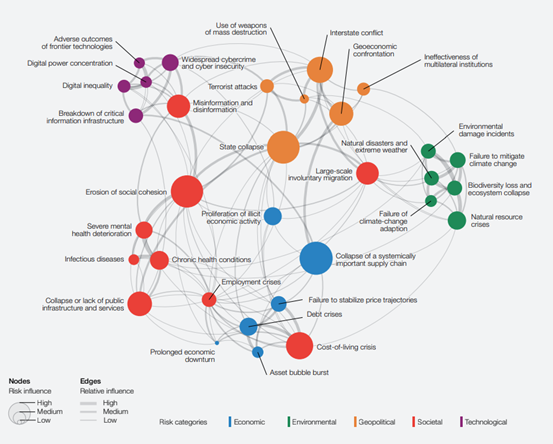 The full report on global risks is available here: https://www3.weforum.org/docs/WEF_Global_Risks_Report_2023.pdf