SSBM Introduces a New Platform: SSBM Connect
At SSBM we are committed to continuously provide educational excellence and our expertise in business education through our innovative cutting-edge technology and our high-quality learning experience.
Thus, our goal is to encourage diversity and global connectivity between our students, faculty and business partners.
To further improve the "global connectivity" aspect, we are excited to announce that we launched "SSBM CONNECT" – a unique and innovative online platform that features a discussion board/forum for our students worldwide, regardless of the program that they are enrolled in.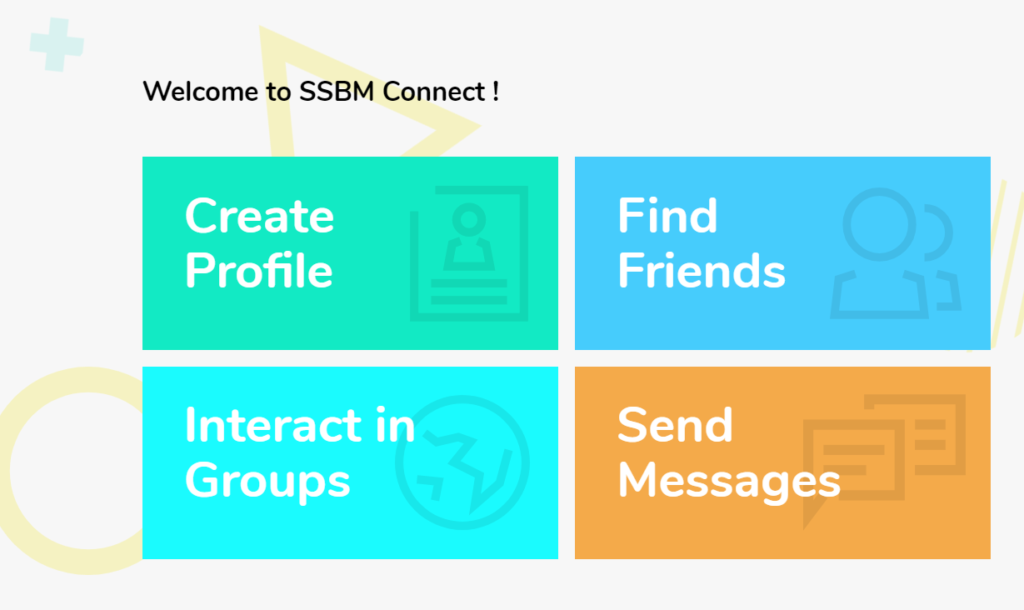 The platform allows you to socialize / exchange / engage and communicate with current students, alumni, professors and industry partners around the world in order to interact and stay connected globally.
We created a unique "online space", which enables you to connect and network and also to seek for job opportunities from our partners and many other exciting features.
Click here to apply to our programs and gain access to SSBM Connect.