Swiss School of Business and Management (SSBM) is now officially certified by EduQua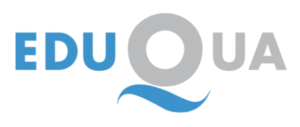 Swiss quality label for further education institutions (EduQua) is the Swiss national quality assurance body and the first Swiss quality label geared towards adult continuing education.
EduQua is an accreditation body recognized and supported by the Swiss Confederate Government; it's the first quality certification for public and private educational institutions in Switzerland.
EduQua is the premier quality assurance body accreditation scheme for continuing education. The Swiss Conference of Cantonal Ministers of Education (EDK) endorses eduQua as an officially recognized quality assurance scheme.
EduQua is defined by six main criteria:
Course offering
Client communication
Value performance
Staff and lecturers
Learning success
Quality assurance and development