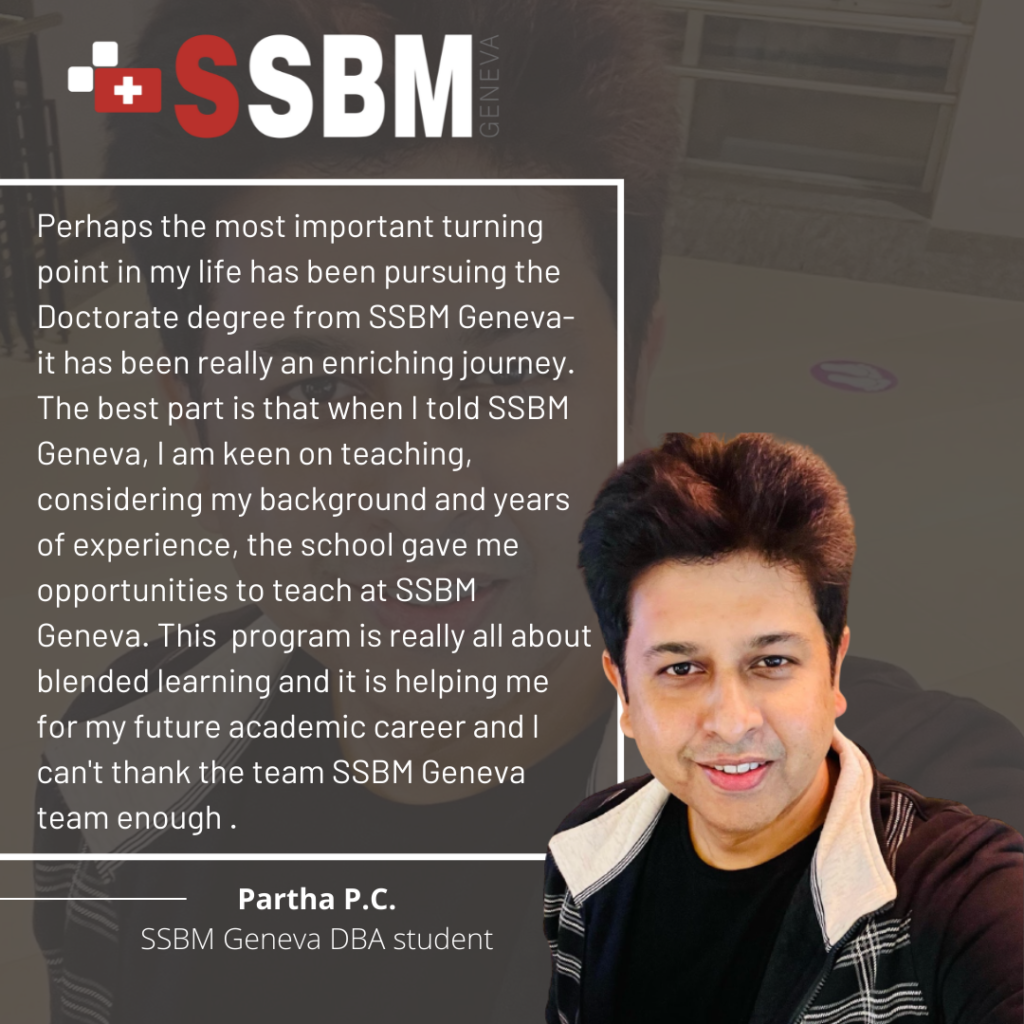 We are happy to announce that Partha Pratim Chakraborty, founder of Partha PC / Your Alliance Coach, thanks to their DBA degree at SSBM Geneva has been appointed as Visiting Professor for Symbiosis Centre for Distance Learning (SCDL), Pune India for teaching PG Diploma Program students in Marketing .
Mr. Chakraborty has 21 years of work experience across major part of South East Asia in large corporates like Mahindra Group, Thomas Cook, Sterling Holidays, Everonn Education in fields of Strategic Alliances and Marketing Acquisition, now ventured into the academic world, pursuing the Doctorate program from the Swiss School of Business Management, Geneva – Switzerland.
"Perhaps the most important turning point in my life as I pursue by Doctorate from SSBM Geneva- it has been really an enriching journey. The best part is that when I told SSBM Geneva, I am keen on teaching, considering my background and years of experience, the school gave me opportunities to teach at SSBM Geneva. This program is really all about blended learning and it is helping me for my future academic career and I can't thank the team SSBM Geneva team enough." – Partha Pratim Chakraborty
With his new position as Visiting Professor at SCDL, Pune India, Mr. Chakraborty will be able to focus on his academic career and business consultancy. We wish you all the best for the future!