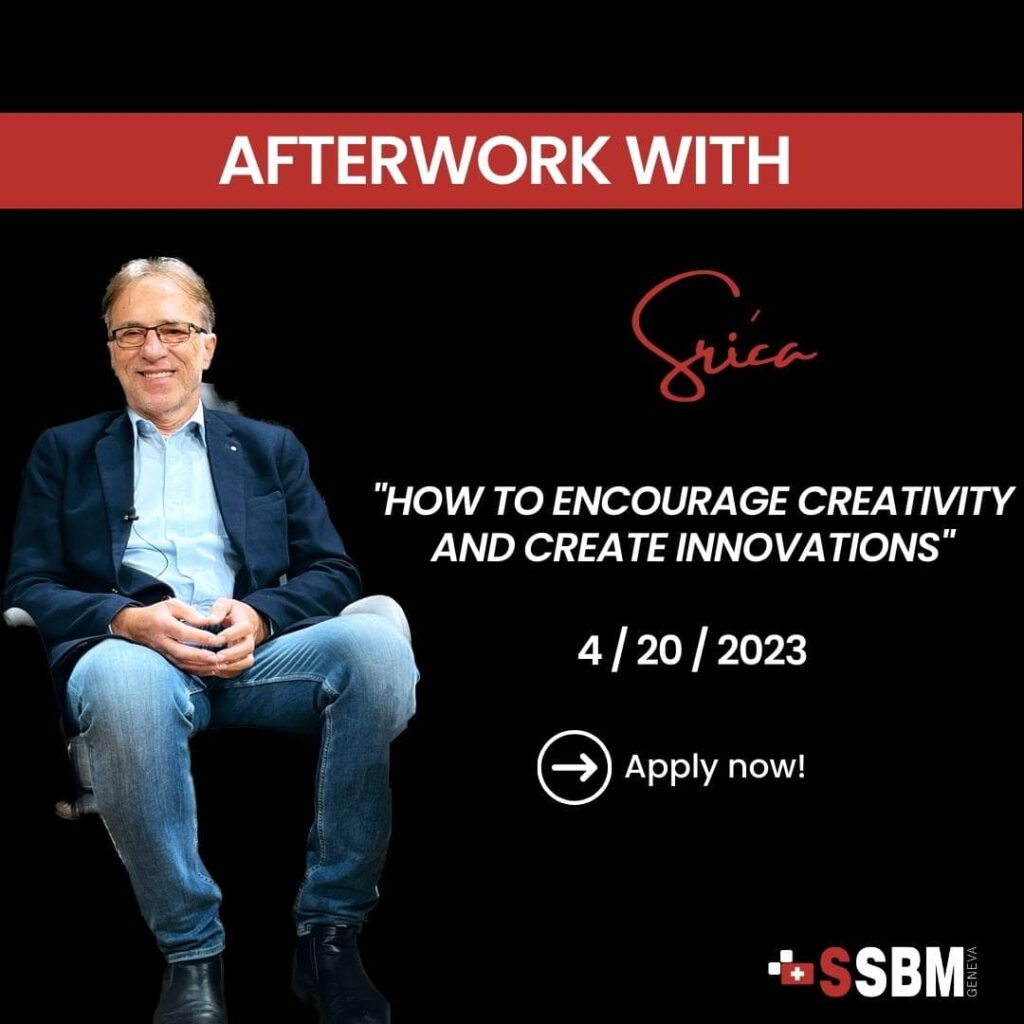 We are thrilled to announce a wonderful opportunity that you cannot afford to miss out on! SSBM Geneva is hosting a series of nine inspiring lectures called "Afterwork with Srica" featuring Professor Velimir Srića, PhD.

This series aims to motivate and encourage learning while socializing in a positive atmosphere after a hard day's work. The goal is to help participants adopt ideas, skills, and knowledge that create success in both their professional and personal lives.

The topic of this new series is "How to encourage creativity and create innovations." In today's fast-paced and constantly evolving world, creativity and innovation are crucial skills that every individual needs to develop. This lecture series will provide you with practical tools and strategies to unleash your creativity, overcome challenges and create innovative solutions in your professional and personal life.

So if you are a SSBM Geneva student studying on our Zagreb campus or a working professional in Zagreb, don't miss out on this amazing opportunity to learn from Professor Velimir Srića, PhD. The lectures will be held in a relaxed and friendly environment, making it the perfect way to unwind and learn after a long day at work.

We look forward to seeing you at "Afterwork with Srica" and hope you will be inspired to achieve great success in your professional and personal life.