About Instructor: Petar Karlić, M. A.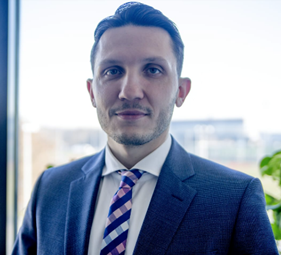 Petar is a Director with BDO's Corporate finance practice in the firm's Zagreb office. Petar is responsible for identifying and overseeing the execution of a variety of valuation and financial advisory service engagements, as well as the review of third-party appraisals in connection with BDO assurance services.
For over 8 years, Petar has assisted private and publicly traded companies with resolving complex financial and valuation issues over a broad array of industries including tourism, energy, consumer products, retail, healthcare, and manufacturing/distribution.
Petar's valuation opinions are regularly employed for tax (including corporate and property), financial reporting (with a focus on "fair value" accounting, under IFRS, for goodwill impairment, stock compensation, and purchase price allocations), and transaction advisory purposes; including fairness opinions.
Petar has advanced knowledge of business valuation methods, financial analysis, experience in calculating the financial feasibility of projects (project net present value calculations, investment internal rate of return), due diligence, business valuation of private and public sector companies, intangible asset valuations and fairness opinions.
His clients include financial/accounting executives, or boards, of mid-size companies, partners/owners of privately held businesses and private equity.
Petar has assisted with corporate reorganizations, inside and outside of bankruptcy, valuations for fresh start purposes, and litigation support in a variety of commercial litigation matters including fraud, intellectual property disputes, securities litigation, breach of contract, and economic damages. Petar also has experience in transaction services (both sell side and buy side) in local and cross-border M&A transactions. He also supports audit teams with specific and complicated IFRS and valuation issues.
Since joining BDO in 2014, he has managed over 20 transaction and valuation related engagements, lead a team of professionals to coordinate the Asset Quality Review process, which included valuation of more than 300 real estates and collaterals.
Certificates:
 Accredited Senior Appraiser (ASA), American Society of Appraisers
 Certified Appraiser – Business enterprises and equity valuations, Croatian institute of finance