About Instructor: Hrvoje Volarević, PhD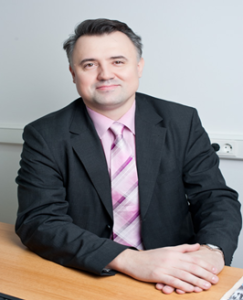 From 1997 Hrvoje Volarević has been working at the Croatian National Bank, since 2001 in the Accounting Department as a senior advisor (before that, in the Statistics Department and Foreign Asset Management Department).
From 2003 to 2021 employed as external associate at Zagreb School of Economics and Management (ZSEM) as a constant lecturer at undergraduate courses "Mathematics for Economists and Managers", "Introduction to Accounting", "Financial Accounting", "Cost Accounting" and "Managerial Accounting". From 2008 to 2021 has been teaching "Principles of Accounting", "Financial Reporting and Analysis" and "Controlling" at several graduate MBA programs at ZSEM. 
Since 2018 he is a lecturer at Libertas International University with courses "Business Planning and Analysis" at the undergraduate study program in business economics and "Managerial Accounting and Financial Reporting" at the graduate study program in business economics and globalization.
In 2010 he obtained a Doctorate Degree at the Faculty of Economics in Split in the field of social sciences, economics, branch finance with a specialization in managerial accounting and corporate finance. The doctorate's thesis was "Capital Budgeting Decision-Making Model Design for Efficient Selection of Investment Projects". Elected in the teaching position of a college professor in permanent appointment in the field of social sciences, economics, branch accounting in September 2016.
In the last fifteen years the author and co-author of more then twenty peer-reviewed scientific and professional/commercial papers in the areas of banking, accounting, finance and mathematical optimization with emphasis on interdisciplinarity in these works. He participated in more than ten national and international conferences in the field of economics, accounting and operations research, where he presented his works.