About Instructor: Vesna Glišić, MSc, MBA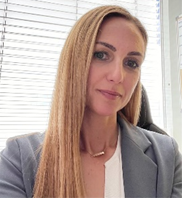 Vesna is experienced strategic marketing expert, primarily in the Consumer Goods sector and recently in Pharmaceutical Industry. She has gained broad experience working in various International Corporations in different Marketing/Business Development roles with responsibility for regional and international markets. She has extensive experience in leading diverse teams across different business areas. Additionally, Vesna works as a business development consultant for small size companies and start-ups.
Before finishing her Executive MBA program, she has gained master's degree in Financial Management at the University of Economics.
Her passion for strategic marketing and business development is reflected in her continuous personal education to always be up to date with latest developments and to be able to best contribute to her current and future roles and projects.