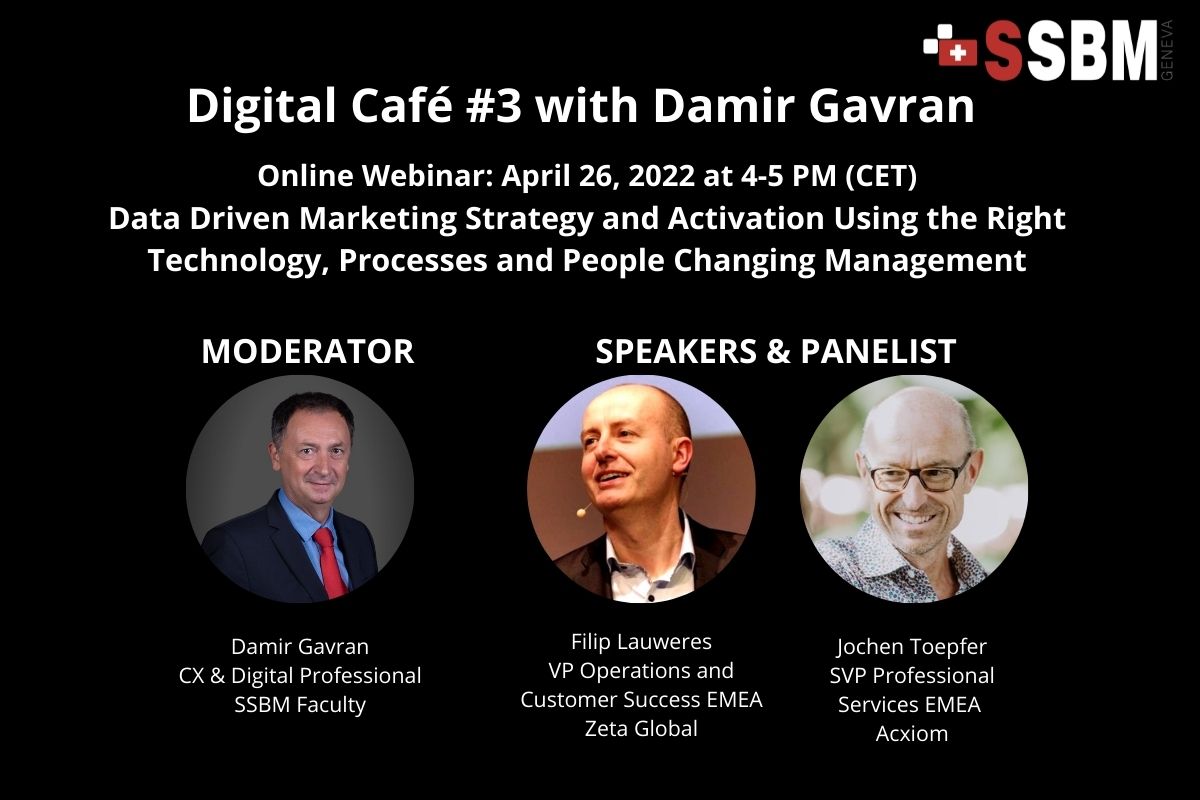 Topic: Data driven marketing strategy and activation using the right technology, processes and people change management
Our speakers, Filip Lauwers, Zeta Global VP Operations and Customer Success and Dr.Jochen Toepfer, Acxiom SVP Professional Services EMEA will take us through one of the most important Digital transformations every business is facing today.
It is about using data to improve customers satisfaction and experience providing to customers real time personalized communication at 1-on-1 basis. Our top 2 speakers make a perfect match to take you through a business transition that involves usage of right technology, change of internal processes and people change management, including business integrations within companies environment and set ups.
Speakers and Panelists:
Filip Lauwers
VP Operations and Customer Success
Zeta Global
Jochen Toepfer
SVP Professional Services EMEA
Acxiom
Moderator: Damir Gavran
SSBM Faculty Digital transformation & Data Driven marketing
European Digital and CX professional