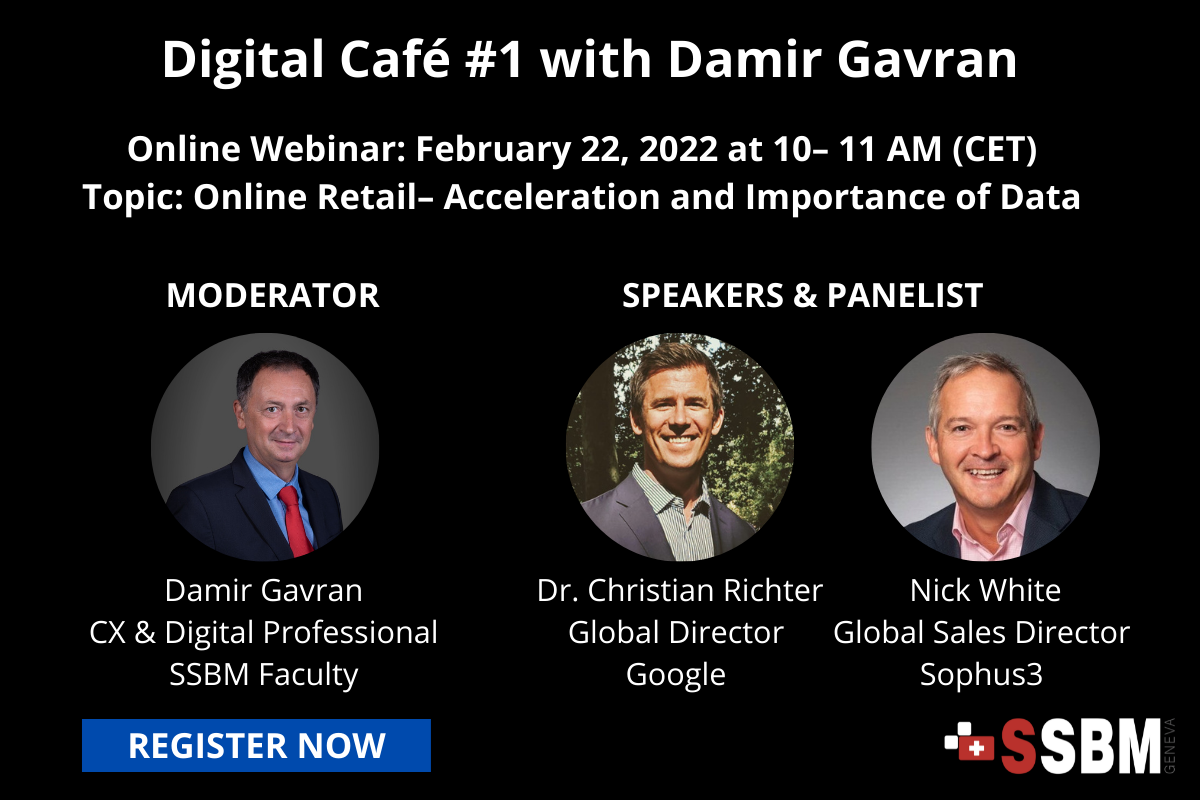 Speakers and Panelists:
Dr. Christian Richter
Director Global Automotive at Google
Nick White
Commercial Director at Sophus3
Moderator:
Damir Gavran
SSBM Faculty Digital transformation & Data Driven marketing
European Digital and CX professional
In this unique webinar, Dr. Christian Richter, Global Google head for Automotive, will lead us through the changes in online retail business using data insights from different surveys and data sources. Additionally, Nike White, Global commercial director from Sophus3 a leading web analytics company will explain the importance of analytics and data driven decision making process in any company. As both Christian and Nick are close to the Automotive industry, expect interesting details and best practises from industry many people like to talk to.