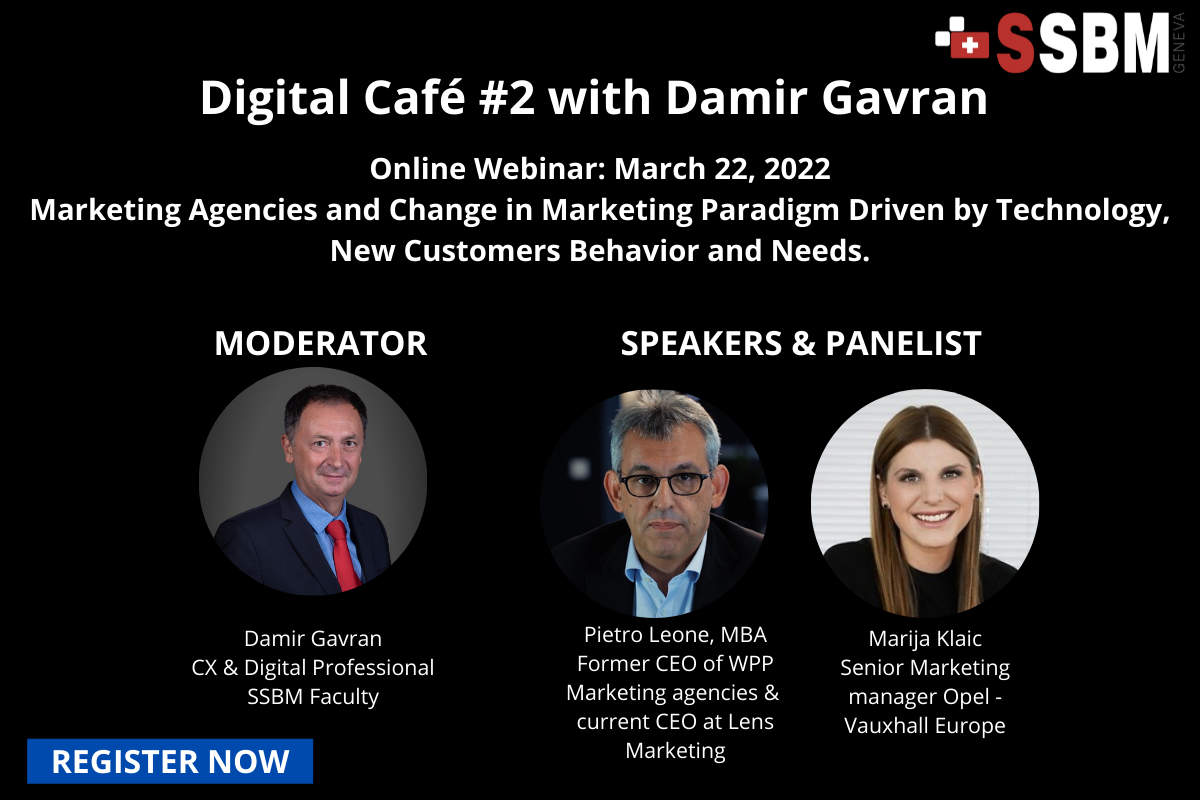 Topic: Marketing agencies and change in Marketing Paradigm driven by technology, new customers behaviour and needs.
Our speakers, Pietro Leone, European executive from the top marketing agencies and Marija Klaic, Senior marketing manager from Opel – Vauxhall Europe will take us through changes in marketing industry from agencies and clients sides in the last 10-15 years.
Marija and Pietro will answer questions like, how marketing paradigm changed, what are the new skills and knowledge marketing proffesionals need to adapt to survive at the new digital world, and how today best companies embrace digital and Customer experience strategies as the main pillar in running the business. Attila Vitai, ex-CEO of Vodafone Turkey and Hungary will complement to this topic as speaker at Panel discussion .
Main speaker: Pietro Leone, MBA
Former CEO of WPP Marketing agencies &
current CEO at Lens Marketing
Panelists:
Marija Klaic, Senior Marketing manager Opel – Vauxhall Europe
Moderator: Damir Gavran
SSBM Faculty Digital transformation & Data Driven marketing
Corporate European Digital and CX professional