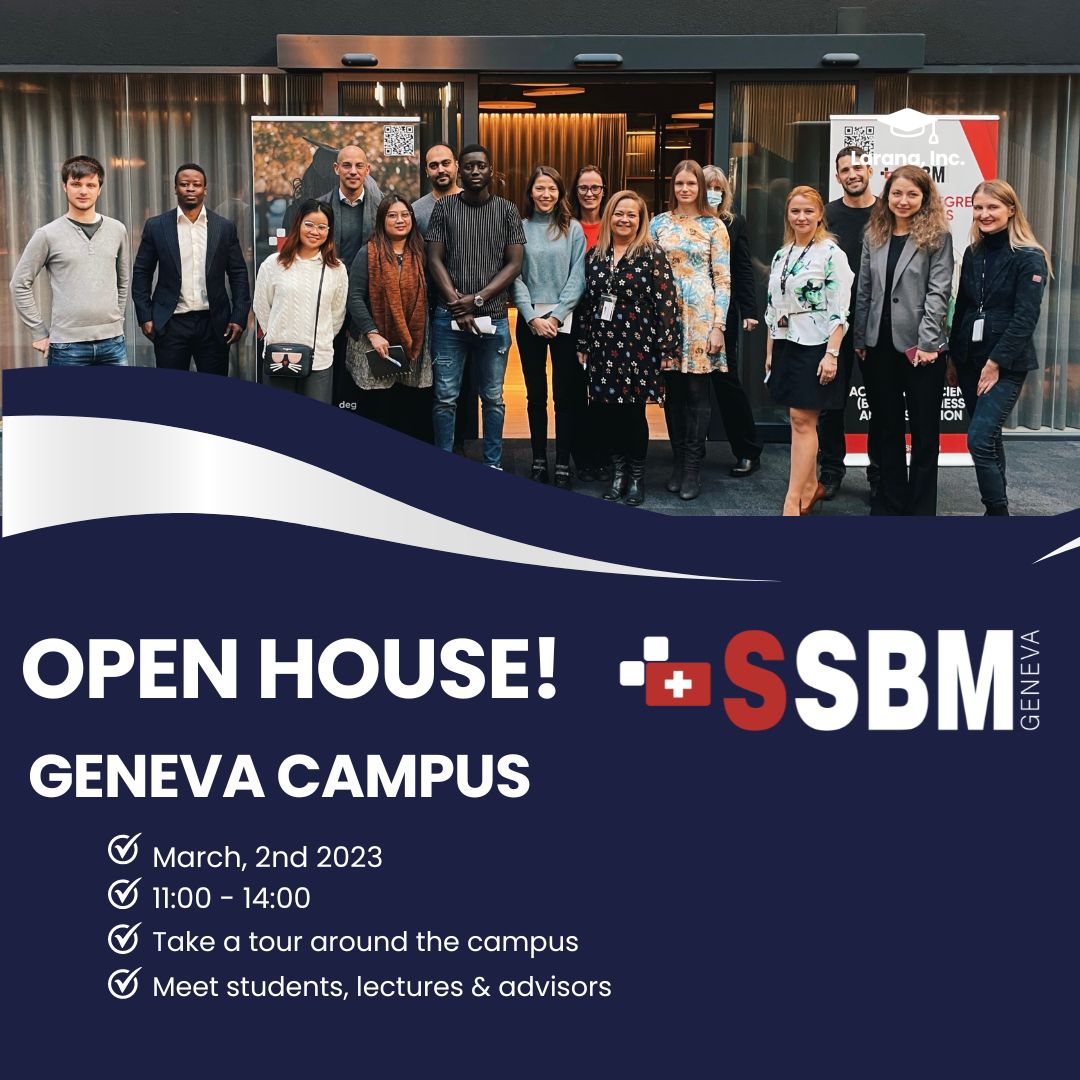 Location: Geneva campus
SSBM is happy to announce that we will be hosting an Open House (Portes Ouvertes)
event on Thursday, March 2nd. It will take place at our campus, in the Geneva Business
Center at Avenue des Morgines 12, Lancy, between 11:00-14:00.
This event gives us an opportunity to tell the community more about our business school, our programs, and our mission. The atmosphere will be casual, accompanied by free food and drinks.