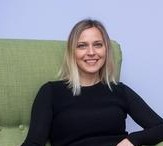 Program name: MBA
Lecturer: Maja Vučić
Location: Zagreb Instructional Site
The course is created as an overview of different factors important to understand Organizational Behaviour.
Topics include motivation, rewarding behaviour, stress, individual and group behaviour, conflict, power and politics, leadership, job design, organizational structure, decision making, communication and organizational change and development. Each of the learning modules objectives specific to that topical area. All together helps the student to develop their knowledge and skills about the overall conceptual space of organizational behaviour.