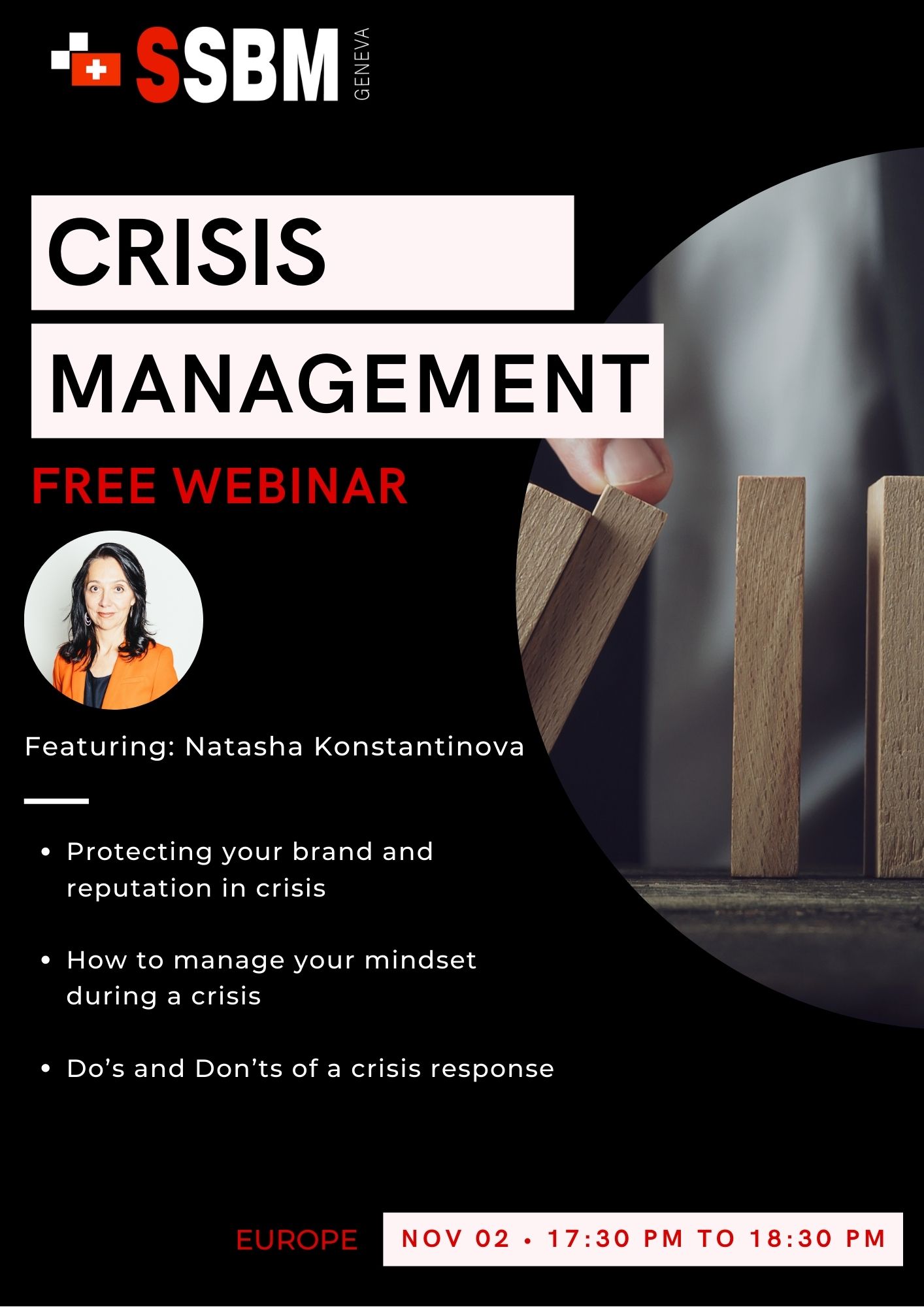 Recent world events have shown us that no one is immune to a crisis. A crisis could happen anytime and affect anyone, and we have no way of knowing when it is coming.
A crisis unveils all our vulnerabilities and strengths. The way we manage a crisis reveals our true personalities and leadership. Do it wrong – and you will be dealing with damage control, loss of credibility, and reputation for a very long time.
Join our next webinar to discover learning of various crises experiences, learn how to manage your personal reaction to a crisis, and find out Do's and Don'ts of a crisis response.

REGISTER HERE
* By clicking on Send you consent to having your data processed according to the SSBM Privacy Policy and you hereby declare that you have thoroughly read the terms & conditions that can be found at the bottom of this page.