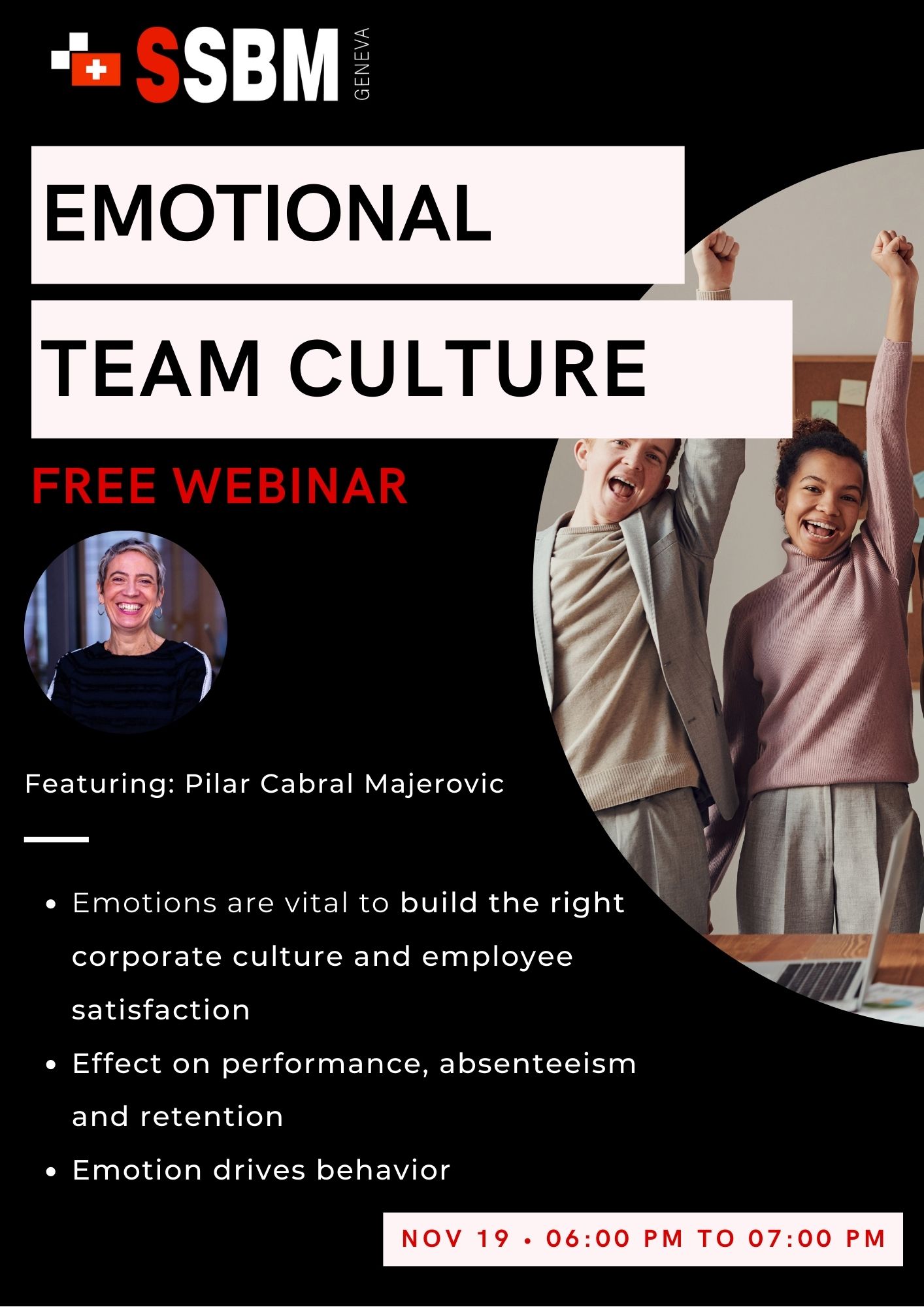 We are glad to invite you to participate in SSBM Geneva's webinar on the topic of "Emotional Team Culture". The webinar will be hosted by Pilar Cabral Majerovic.
Most organisations and leaders don't pay enough attention to how their employees are feeling. By this, they underestimate how vital emotions are to building the right corporate culture and employee satisfaction. This among others, impacts performance, absenteeism and retention. In this webinar, we will be working as a group, to discuss and define how you want your people to feel and not feel at work. As a result, this will lead us to explore how, you, as leaders, need to act to help your people to experience more of the desired and less of the undesired feelings.
Behavioral science tells us that emotion drives behavior. So when you understand and influence how people feel; you will understand and impact their behavior.
REGISTER HERE

* By clicking on Send you consent to having your data processed according to the SSBM Privacy Policy and you hereby declare that you have thoroughly read the terms & conditions that can be found at the bottom of this page.