Article written by prof of SSBM Geneva Dario Silic, PhD
In June 2023 the Inter Miami's billionaire co-owner Jorge Mas announced that Argentinian football star Lionel Messi will join the MLS with Inter Miami in July 2023. MLS is the Major League Soccer, the men's professional soccer league sanctioned by the United States Soccer Federation, which represents the sport's highest level in the United States. Messi's decision to join American soccer, for struggling Eastern Conference side Inter Miami, comes after 4 years of discussions with Jorge Mas, Inter Miami's managing owner, and David Beckham as co-owner. This shocking decision for European football to switch Paris Saint Germain for Inter Miami surprised many people.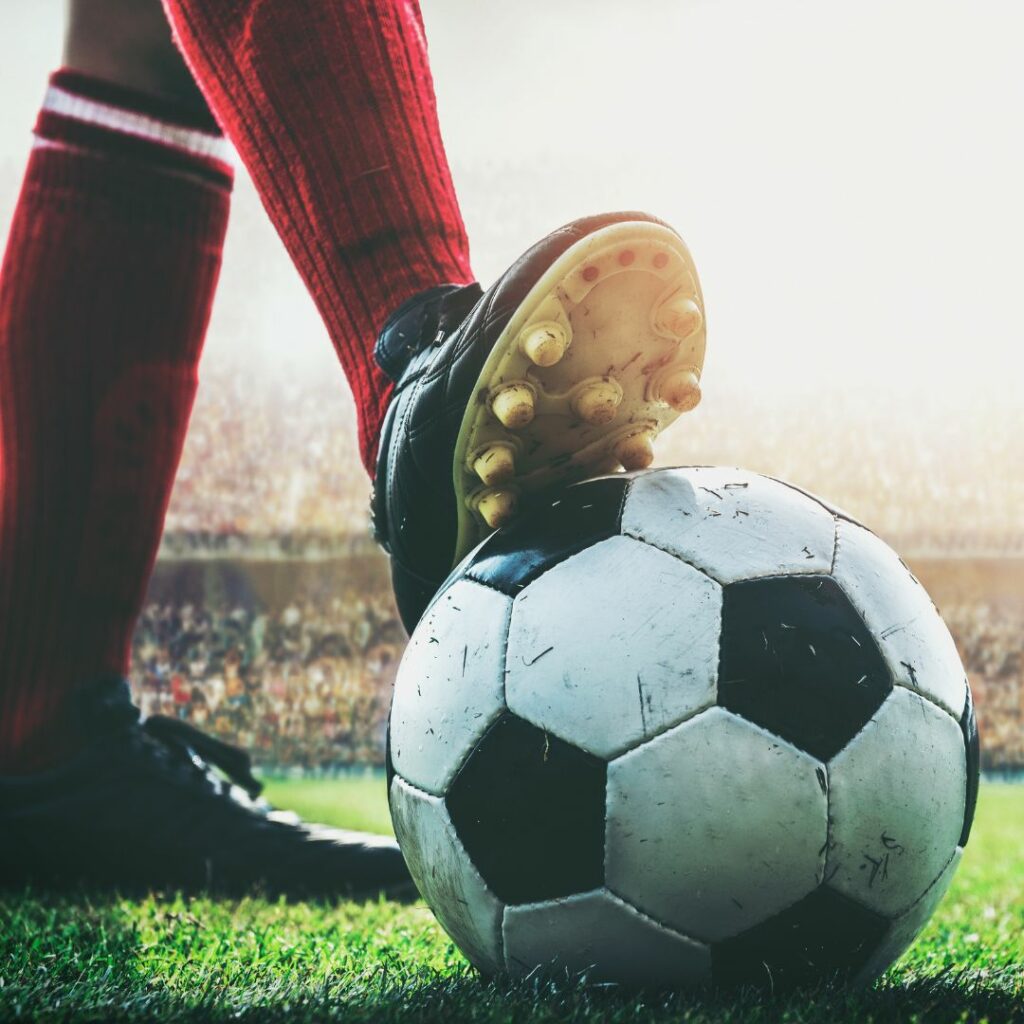 This is particularly unexpected considering the large and considerable offer Lionel Messi received from Al-Hilal.
Al-Hilal offered to Lionel Messi cca €440m per season in Saudi Arabia, yet for some reason, potentially financial, the appetite for Miami was stronger.
This is particularly peculiar and difficult to believe when we know that Ronaldo is being paid around $213 million (£173m) a year by Al Nassr according to multiple reports.
Many people are wondering if Inter Miami decision to invest in Lionel Messi is good or not in terms of profitability and why Messi has decided to choose Inter Miami instead of Saudi Arabia.
"When does an athlete truly have the opportunity to change the sport? I think that's the opportunity Messi has ahead of himself," Jorge Mas  said.
Even if it sounds that the first interest of Inter Miami and its owners is to promote sport, mainly soccer in USA by bringing starts such as Messi, even a child can understand that the first interest behind all this story is about profits.
Even before the Argentinian legend Messi plays a single minute for the Inter Miami, the club and Miami have been transformed by Messi's decision to play in MLS Mas said he is already seeing a huge change, what he calls the "Messi effect" in all aspects commercially and in South Florida.
It can be demonstrated by the explosion in sales of Messi jerseys. In fact, only in few days after fans filled the club's DRV PNK Stadium in a torrential downpour for Messi's formal introduction, the souvenirs with Messi skyrocketed and the number of visitors of Miami exploded.
Mas explained in media that the process of bringing Messi to Inter Miami began in 2019 when he and co-owner David Beckham flew to Barcelona to meet with Messi's father.
In terms of his base salary at Inter Miami, Messi is going to be getting significantly less than that what Al-Hilal offered to Lionel Messi, around €440m per season in Saudi Arabia. Messi earned more than $100 million a year in playing salary and bonuses while at Barcelona. The same for PSG, where his pre-tax salary at Paris Saint-Germain the past two seasons was around $70 million annually, including bonuses.
So, what is behind his decision to come in MLS in Inter Miami ?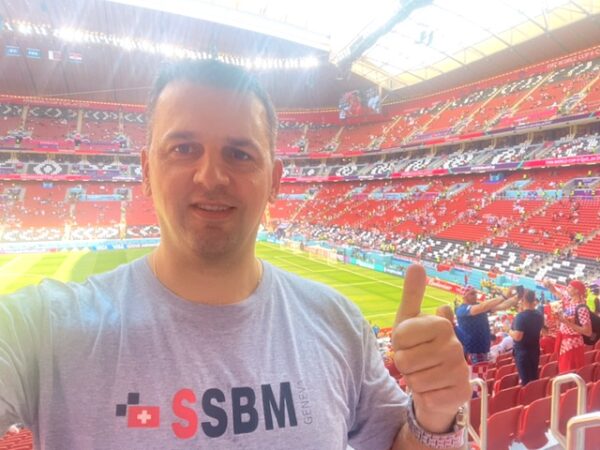 What are the main drivers that pushed Messi to accept lower annual salary in Miami instead of Paris or Saudi Arabia for 400 million a year to play in the Saudi Professional League ?
Do you really believe that Messi left money on the table to come to MLS ?
What are the financial benefits for Messi for signing for Inter Miami ?
Messi's annual salary in Inter Miami is worth around $55 million per year for  a 2.5 years contract valued at around $150 million.
After all taxes (around $20.35M: Federal Tax, $0: Florida Tax, $0: Agent Fee, $1.64M: Jock Tax, $1.29M: FICA/Medicare) he should receive a net salary of $31.7M. It doesn't include revenue-sharing deals with Apple, Adidas & Fanatics. Still, Messi is now the highest-paid US athlete.
 Signing bonus and equity in the team. It seems that it is comparable to what the top earners in the NBA and NFL make in salary.
Lionel Messi can exercise his ownership in Inter Miami club stake in the franchise after he finish playing with Inter Miami. In fact, Messi can exercise the option in 2026 to stay in MLS when the U.S., Mexico and Canada will host the World Cup. This purchase option of an MLS club for when Messi retires, is similar what Beckham received at LA Galaxy.  It seems there is no subsidy from MLS as part of the agreement but this is not revealed officially by MLS.
In fact, Messi could raise the global profile of the market equity value of Inter Miami. Inter Miami has been valued at around $580 million last year, but it could be a $1 billion club once its new stadium, Miami Freedom Park, opens in 2025. Messi will get a percentage of this increased market value of equity in planned maximized equity of Inter Miami by 2025. If its is 20% then we speak about around 200 m€ of market value of equity which is supposed to serve dividends forever, during and after Messi's career and for his family.
Additional compensation from MLS partners Adidas and Apple are also to be considered as the most attractive ones to motivate Messi to sign for Inter Miami. MLS owners are still in the dark on the details around those pacts. Messi already has a lifetime partnership with Adidas, and last month, Apple announced a four-part Messi documentary series was in the works.
Brands such as Apple and Adidas are reported to have been a part of the project to acquire Messi. A $2.5bn deal was signed by Apple and MLS earlier this year and it is thought Messi is going to be a part of that.
Lionel Messi has more than a dozen ongoing brand endorsements, with Adidas the most lucrative. Other partners of Messi are Budweiser, Mastercard, Pepsi, Saudi Arabia tourism and Socios. The brands benefit from Messi's 480 million Instagram followers, second only to long time rival Cristiano Ronaldo at 597 million.
All specifics from equity option and sponsors agreements are not known in detail and may never be known fully, but what is clear is that Messi will be pocketing a lot more than around €55 million per season for gross salary from this move to come in USA. By the end of 2025, Messi's earnings will reach an estimated $1.6 billion, including playing salaries, bonuses and endorsements. This ranks Messi among the five highest in the history of sports.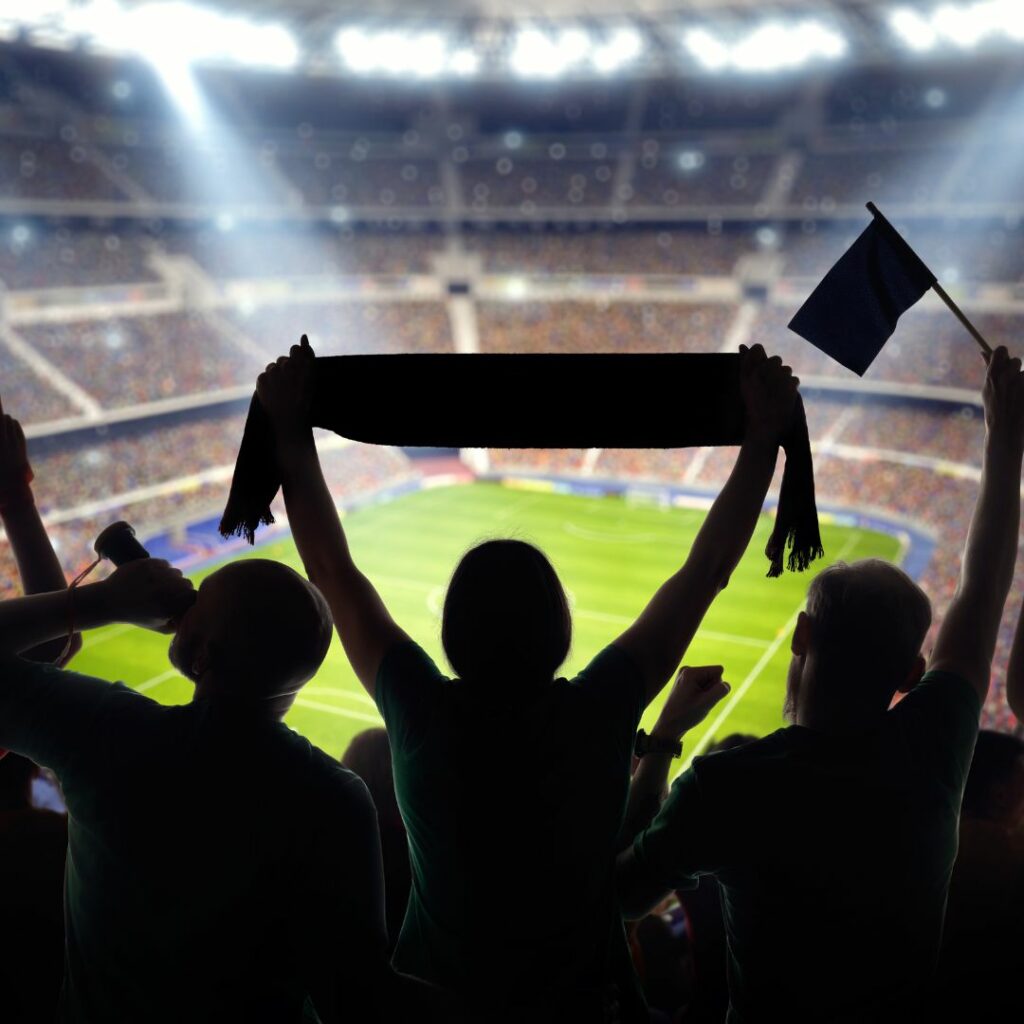 What are the financial benefits for Inter Miami for signing with Messi ?
Increase of sales from tickets and all other related services: Inter Miami managing owner Jorge Mas told  that the club's revenues are now expected to double over the next year, and that the franchise valuation could reach between $1.3 billion and $1.5 billion by 2024 compared to current, before Messi, of cca $500 million.
It seems that owners of Inter Miami consider that the Messi's contribution to Inter Miami market capitalisation is around $ 1 billion.
Tickets for his debut in Inter Miami's Leagues Cup match against Cruz Azul were at around $200 each on the resale market. If we consider that the club currently has the lowest average attendance in MLS, with their PNK Stadium holding a mere 19,100 people, this gives around $ 3.8 million per match. This value will be much higher once its new stadium, Miami Freedom Park, will open in 2025.
Marketing sales : Inter Miami's Instagram account has had an 800% surge since news broke of his agreement. The club's following is now the fifth biggest in U.S. sports behind a quartet of NBA teams. We have seen an explosion in sales of Messi jerseys. Only in few days after fans filled the club's DRV PNK Stadium for Messi's formal introduction the souvenirs with Messi and the number of visitors of Miami exploded. As previously explained the brands such as Apple and Adidas reported to have been a part of the project to acquire Messi. So, a marketing $2.5bn deal was signed by Apple and MLS earlier this year and Messi is part of that. If we consider only 10% of that which is $ 250 million. Few millions of people are expected to tune in to watch the sporting spectacular in Miami. So, the Marketing rights and TV rights to broadcasters around the world sill significantly increase the sales of Inter Miami.
Macroeconomic benefits: Miami is supposed to have more than a million overseas visitors expected during the Inter Miami soccer spectacles, with positive cash flows in tourism, increasing sales for hoteliers, restaurateurs, purchase of souvenirs and other consumptions. Increased consumption and investments are supposed to increase the taxes in Florida state budget. The exact tax revenues are impossible to estimate but it would certainly represent a huge amount in State budget as sport visitors consume with increased costs during the tournaments. Tourists will contribute to Florida GDP through consumption and investments during the matches.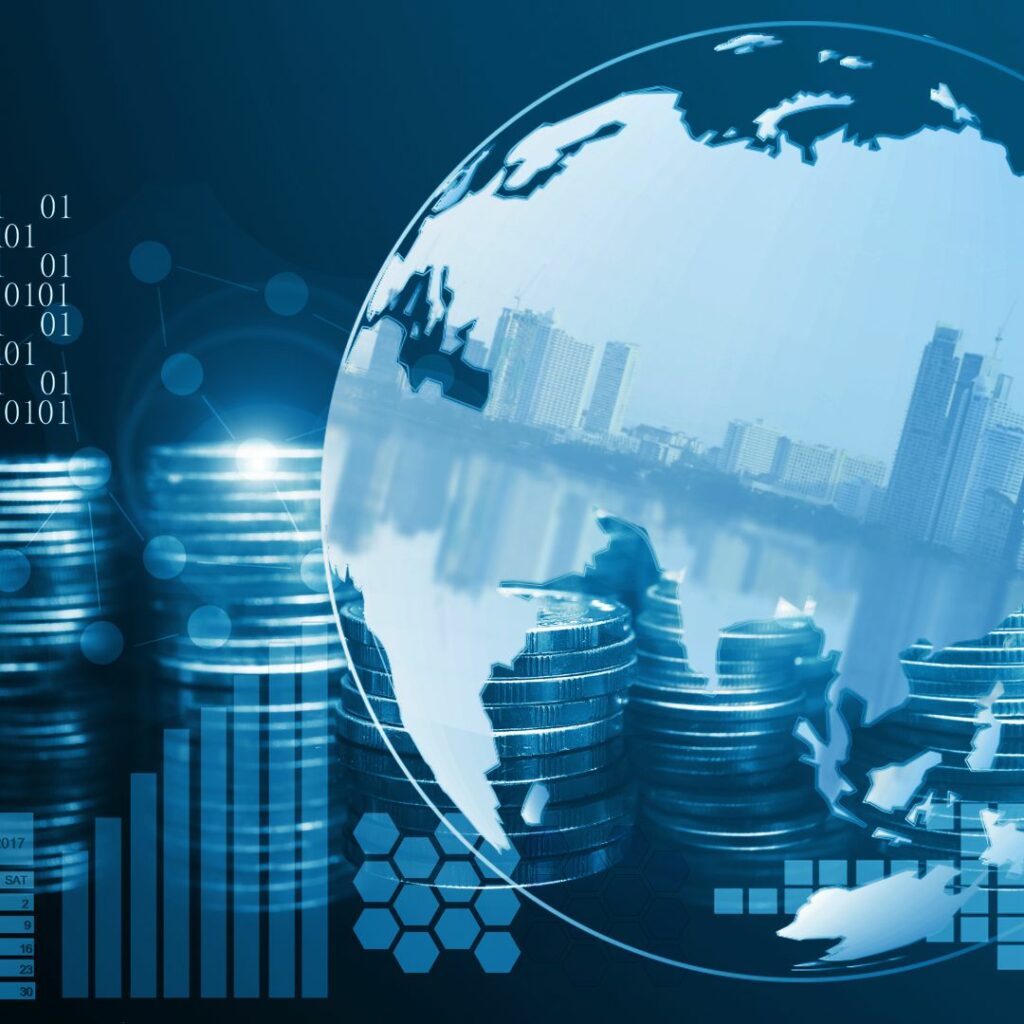 So finally, is the investment in Lionel Messi profitable for Inter Miami ? 
The short answer is No. Obviously, Investment in Lionel Messi certainly is a money-spinner.
On short term basis, considering that most of Cash Flows listed above are expected in middle or long term, it doesn't make financial sense on short term basis to sign with Lionel Messi in Inter Miami. Small size of stadium (only 19 100 people), relatively still low level of fans and supporters of soccer in USA, overall lower level of quality of soccer in USA compared to Europe do not contribute to increase the positive cash flows on short term basis in Miami, Florida.
As there is no subsidy from MLS as part of the agreement this is not helping to get the positive Net Present Value from Investment in Messi.
What is, however, impossible to estimate at this stage and that we have not considered are the other direct or indirect positive Cash Flows resulting from increase in sales from ticketing, marketing activities and other earnings generated from Messi's playing in club.
What can be concluded out of all this profitability analysis is that money is clearly no object to Inter Miami as long as there are strong equity investors such as Mas or Beckham or strong marketing sponsors such as Apple or Adidas. The club can clearly afford to host Lionel Messi and is willing to absorb the short-term losses up to 2.5 years expecting huge positive medium and long terms cash flows. I would say, as many of my financial colleagues that in many ways, the transfers of football players such as Ronaldo in Al Nassr or Messi in Inter Miami is a financial anomaly.
Even if one of the key messages of Inter Miami owners such as Mas or Beckham for signing with Messi was to promote sport in USA and Florida and that football will bring people together across borders, it is undeniable that the signing with Lionel Messi has been done with a target to make long terms profits from marketing and sales. It is difficult to believe that primary goal of investment in Lionel Messi, especially in USA where profits drive all economy, is not to make huge profits.
However, as a professor in Financial management at SSBM Geneva, I must conclude and highlight the fact that even though profitability is not there for Inter Miami on a short and middle-term basis, with high uncertainties for long-term profitability (sales to be realized, Messi should be in good health condition and play well, etc.), what is sure is that the equity market anticipated potential future free cash flows and increased the market value of Inter Miami equity for around USD 1 billion. Considering all associated risks, such as expected good playing of Messi, his good health conditions, realized expected sales from ticketing, marketing and other earnings, the Standard deviation as a measurement of risk should not be far from 100% from expected values. A good example is of David Beckham in La Galaxy, which does not mean that it will work each time for every player round the world, even if it is Lionel Messi.
However, contrary to Al Nassr  who invested huge money in Ronaldo ($213 million per year) or Qatar who invested in World Cup (Qatar has reportedly spent approx. $229 billion on World Cup infrastructure), in such cases,  it was always about pride and honour and publicity, more than it was ever about making money and profits, which is probably the case for investment of Inter Miami in Messi as many countries and financial experts as me would be looking for before engagement of any such huge investments.
The investment in the seven-time Ballon d'Or winner Lionel Messi will show in 2.5 years if its investors overestimated the corresponding cash flows resulting from the investment in Lionel Messi for bringing such great Argentinian star in Miami in MLS.