Article written SSBM Geneva professors, Dario Silic, PhD
In December 2010 the former FIFA president Sepp Blatter announced that Qatar will host the 2022 World Cup.
12 years after this, many people wonder if the decision of Qatar to invest in the organization of the FIFA World Cup 2022 is good or not in terms of profitability.
In order to organize the FIFA World Cup 2022 Qatar has decided to increase its investments in infrastructure projects such as stadiums, transportation, airports, and accommodation facilities. Qatar has reportedly spent approx. $229 billion on World Cup infrastructure, although the World Cup Organizing Committee has not yet confirmed that figure. Many analysts and media outlets announced the total CAPEX from $220bn to $300bn for all infrastructure projects. This includes the Doha Metro, several 1000 kilometres of roads and highways, a new airport, a new city, and a new port, gas, and oil facilities.
Even if it is impossible to establish the exact cost to Qatar of the FIFA World Cup it is for sure the most expensive investment in organization of any World Cup held since the first in 1930. According to many reports, the total investment cost may even be more than the previous 21 combined. To give an idea about, previously the most expensive World Cups were the 2014 tournament in Brazil and the 2018 edition in Russia, which both cost less than $15 billion.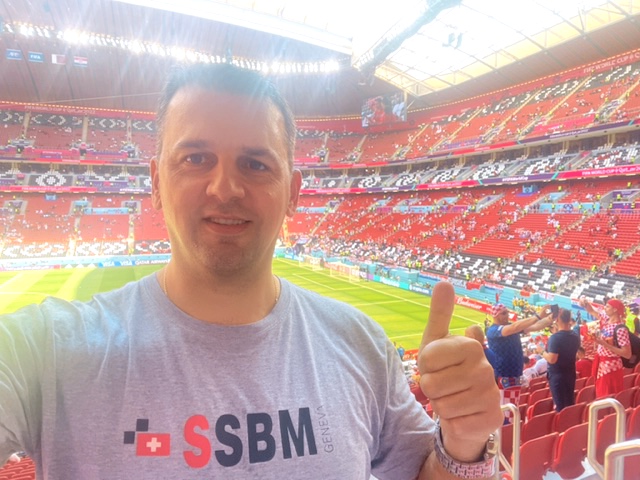 To host the World Cup, Qatar has spent an amount of $6.5bn to build seven new stadiums for the tournament and renovated an eighth.
The total investment in equipment and facilities paid out by Qatar is staggering.
Cooling systems at stadiums, accommodation investments, including private islands, villas, apartments, and hotels are few of many examples demonstrating such huge costs. If we consider only Doha, more than $15 billion has been spent on an accommodation complex known as The Pearl, while $36 billion has been spent on the Doha Metro. On top of that, investments in new cities such as Lusail City, constructed around Lusail Stadium feature 22 hotels and enough housing for 200,000 residents, as well as a theme park, two marinas and two golf courses.
Do countries then profit from the World Cup?
To answer to that question, we have to consider the corresponding cash flows resulting from such huge investment of approx. $229 billion.
More than a million tourists[l1] will visit Qatar to watch the games in person.
However, matches ticket sales are not really going in Qatar state budget, as this cash flow is owned by a subsidiary company 100 percent owned by FIFA.
More than five billion people are expected to tune in to watch the sporting spectacular in Qatar. However, the Marketing rights, which brought in more than $1bn in the 2018 cycle belong also to FIFA. TV rights for the 2018 World Cup in Russia were sold to broadcasters around the world for $4.6bn. All such cash flows are kept by FIFA.
FIFA will, however, cover the principal costs of running the tournament and pay to Qatar approx. $1.7bn, including a $440m prize pot for teams.
Qatar will have more than a million overseas visitors expected during the month-long tournament, with positive cash flows in tourism; increasing sales for hoteliers, restaurateurs, increase purchase of souvenirs and other consumptions. However, the extra capacities have been built to accommodate such increased short-term consumption, the expense of which is usually far larger than the short-term revenues resulting from such investments.
Increased consumption and investments are supposed to increase the taxes in Qatar state budget. However, enormous tax breaks for FIFA and its sponsor brands have been agreed with Qatar within a World Cup bidding process. The exact loss of tax revenues is impossible to estimate but it would certainly represent a huge amount in State budget as more than 1 million of visitors consume with increased costs during one month of tournament. To give you an idea, Germany touted $272m in tax breaks in its bid to host the 2006 World Cup.
Non-World Cup tourists will not contribute to Qatar GDP through consumption and investments during the World Cup. In fact, if you don't have a match ticket, you will be unable to enter Qatar from November 1 to the end of the World Cup.
Some political decisions have been made which do not contribute to Cash Flows. For example, the metro and bus access are free of charge, between Nov. 10 and Dec. 23, for those with a Hayya card– a fan ID that allows ticketholders entry into Qatar and the stadiums.
Qatar is a tiny country with fewer than 3 million people. Even if 31123 hotel rooms are available, 80% of which have been booked by FIFA for players, guests, and officials. Qatar has constructed 100 hotels and service apartment towers in the run-up to the World Cup. Many guests will stay in Dubai or will sleep in big cruisers, as capacities of hotel accommodation are not sufficient.
So finally, for a host country like Qatar, is the FIFA 2022 World Cup profitable? The short answer is no. Obviously, the World Cup certainly is a money-spinner.
On a short term basis, considering that most of Cash Flows listed above will finish in FIFA bank accounts, it doesn't make financial sense to host a football World Cup.
Qatar and other countries hosting a World Cup spend tens of billions on preparations, developing infrastructure, building infra projects and so on but such investments are not profitable and recouped as NPV is very negative on short and middle term basis.
Qatar 2022 CEO Nasser al-Khater expects that the FIFA World Cup will contribute $17bn to Qatar's economy during the event, down from an initial estimate of $20bn. If we do a simple calculation to estimate $17bn every year next 23 years, then the CAPEX of $229bn is reimbursed using estimated cost of debt of 5%. However, to be more realistic and if we consider only $17bn for year 2022 and half of it in future years we can conclude then even after 200 years the NPV is still negative, so impossible to reimburse the investment of $229 bn.
What is however impossible to estimate at this stage and that we have not considered are the other direct or indirect positive Cash Flows resulting from infrastructure investment realized by Qatar during the globe's biggest sporting event as a catalyst for nation-building.
Qatar's approximate $229 billion investment will be hard to justify when the World Cup ends but some things are bigger than money.
Qatar's huge investments are resulting from Qatar National Vision 2030 plan. It consists of improving both the country's standard of living and its' international relations. With its' $229 billion investments in infrastructure projects in transport (highway expansions and airport upgrades), hotels, stadiums, gas, and oil and others, Qatar plans to cash it in years to come. Qatar authorities plan to attract future sport international events. Doha has been named as the host city of the 2030 Asian Games. Qatar will also use the new infrastructure to justify bidding to host major European finals in the future, such as in the Europa League or Champions League.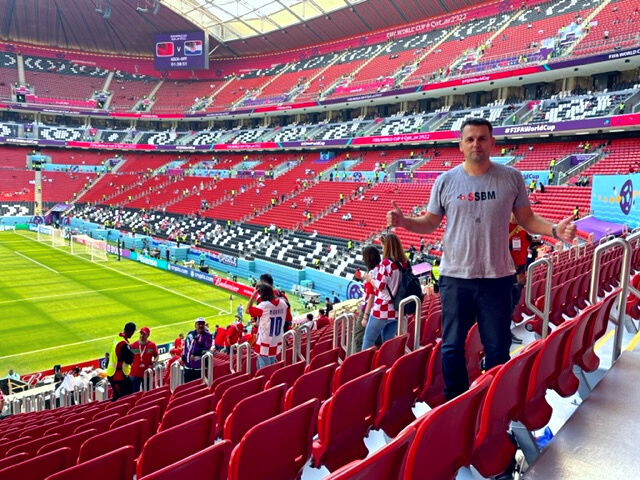 The roads and metros will be used by domestic population and tourists. Qatar plans to compete Dubai and attract tourists and visitors in near future. On a longer term basis, the money spent by Qatar on hosting, if managed correctly, builds capacity for that country's economy to expand.
New roads and transport projects will provide economic benefits for years after the World Cup. The primary gains Qatar is seeking are non-commercial. It seems that international relations are the key motivation for hosting the tournament.
The "white-elephant issue" was a problem for recent World Cup hosts. Qatar is aiming to break that cycle as three of the stadiums will continue to host games, and the other five will either be dismantled, reconverted for alternative purposes, or their capacities will be significantly reduced.
For a small country like Qatar, the big built stadiums will quickly become largely redundant especially since Qatar's most successful football team, Al-Sadd, playing in the Qatar Stars League, averages a home crowd of just 1500 in Doha, according to the Daily Mail. Only, Lusail Stadium, the latest and largest stadium can host 80 000 people which shows over dimension of necessary capacities for Qatar after the World Cup.
What can be concluded out of all this profitability analysis is that money is clearly no object to Qatar. The country can clearly afford to host a World Cup and is willing to absorb the losses attached. I would say as many of my financial colleagues that in many ways, the FIFA 2022 World Cup in Qatar is a financial anomaly.
For FIFA profitability is obviously there and will be there and higher on each World Cup tournament each four-year period. Hosting a tournament is a significant cost to the host nation, but it is in FIFA's interests to make sure the event is a success, and of course, they need not worry so much about the costs as Qatar should be. At same Qatar's public debt will decline over the next four years from 45.5% this year to 38.7% of GDP which gives a possibility to Qatar to absorb such losses with an assumption that investments in infra projects realized during the world cup will result in positive cash flows in tourism, investments, consumption, employment, and other components of GDP. All that will reduce the huge dependence of Qatar on oil and gas and will open new horizons and potentials in other industries such as tourism, construction, transport etc.
According to several reports, financial analysts estimate Qatar's GDP to rise by 4.1% by the end of this year thanks to the World Cup. And between 2022 and 2030, the GDP of the region will be at an average of 3.2%.
The good indicator of long term expected Cash Flows or dividends is the stock exchange index in country. The Qatar Stock Market (QSE) has, in fact, outperformed peers and this is expected to continue even a year after the tournament. Reports say that the QSE Index, which measures the 20 most liquid and largest stocks on the exchange, grew as much as 24% in the beginning of the year until mid of 2022.

Even if one of the key messages of FIFA for accepting the World Cup in Qatar was to promote sport in Middle East, it is undeniable that the international sporting events bridge societal divides and bring people together across borders. These events also encourage children to take up sport.
However, as professor in Financial management in SSBM Geneva I must conclude and highlight the fact that even the profitability is not there for Qatar on short et middle term basis, with high uncertainties for long term profitability, what is sure is that FIFA has already earned an unprecedented $7.5bn in revenue through four years of commercial deals tied to the 2022 World Cup in Qatar.
At same time Qatar realized $229bn in Investments, which will not be reimbursed with Cash Flows resulting from such investments in next few generations of population.
However, for a host country Qatar, a World Cup was always about pride, honor and publicity, more than it was ever about making money and profits as many countries and financial experts as me would be looking for before engagement of any such huge investments.