Our Partner Vietnam institute, Việt Nam SSBM successfully held the event "Privileged Elite – SMEs Go Digital: Mastering Essential Strategies." The event attracted a diverse group of business leaders, including entrepreneurs and marketing directors.
Experienced speakers shared insights on the importance of Digital Marketing in today's business landscape. The speakers at the event were not only renowned experts in the field, but also achievers who have leveraged Digital Marketing effectively to drive significant breakthroughs in the current business world.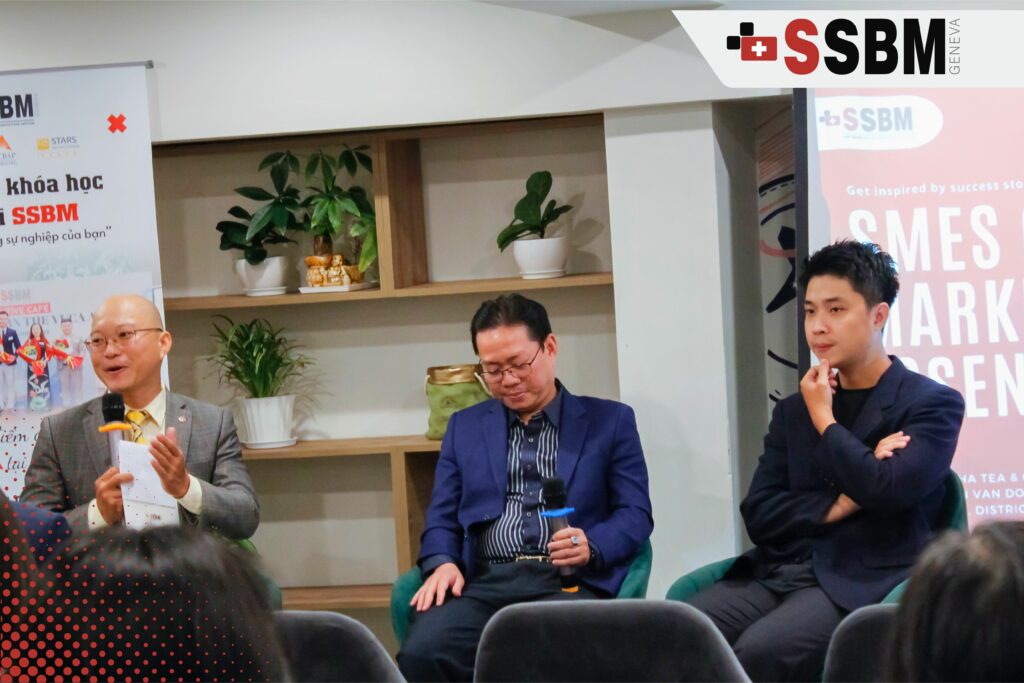 One of the event's standout features was the dynamic exchange of ideas and interactions between the speakers and attendees. Engaging discussions centred around tailoring Digital Marketing strategies to suit the unique needs of SMEs, emphasizing the importance of a customized approach. The event fostered an atmosphere of lively engagement, facilitating creative dialogues and valuable networking opportunities.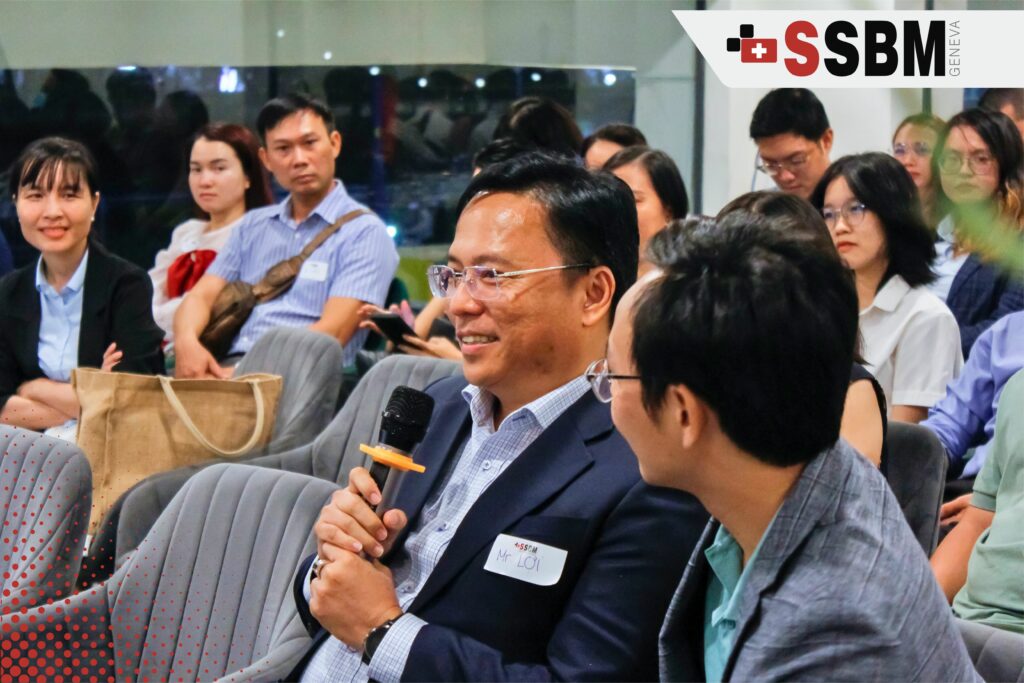 Overall, the event provided practical insights and valuable experiences. SSBM Vietnam is committed to upholding this standard of excellence and will continue to host informative sharing sessions as part of their ongoing "Privileged Elite" series. These sessions promise to be an indispensable resource for professionals seeking to enhance their expertise and drive business success through Digital Marketing strategies.