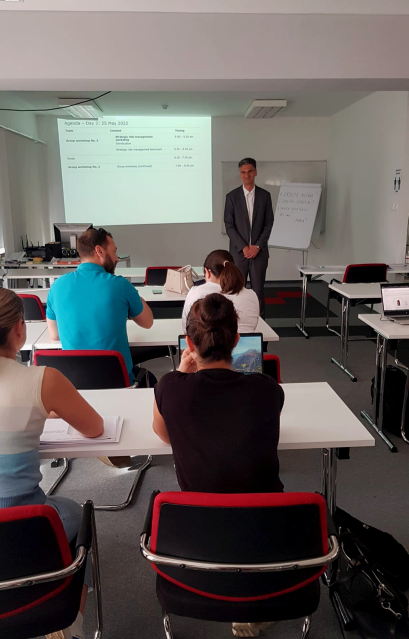 The Strategic Risk Management course has finished. Well done to all our MBA program students! This course is an elective course for our MBA students and it is held in Zagreb. Thank you to Professor Dražen Rajaković who holds this class at the Zagreb campus. Professor Dražen Rajaković has more than 20 years of professional experience in finance and business advisory and gives students the skills to develop their strategic risk management skills through a hands on approach.
The Strategic Risk Management course consists of four modules outlining and combining modern theoretical concepts of risk management and strategy analysis with aim of educating students to be able to manage company strategic risks. Student will be provided with methodologies and tools for risk identification and evaluation, as well as for strategy analyses and development.
SSBM Geneva offers students the option to study in a flexible way, allowing students to attend classes in person or online. We understand that our students are also working professionals and time management is important to them.