Gain a Swiss MBA degree in Sports Management by studying fully online with full flexibility and support.
Swiss School of Business and Management offers an MBA in Sports Management that is done in collaboration with "All About Sports Education". The program is a top-ranked program that is aimed at professionals who are part of the Sports industry.
The MBA degree in Sport Management is a program that explores the fundamentals of management that concern the sport industry. The program will equip you with the necessary business knowledge as well as you will have the opportunity to network with leading professionals and experts in the Sports industry. You will also have the chance to learn about the latest as well as the future trends in the Sports industry.
Studying at SSBM and gaining a Swiss MBA degree in Sports Management can greatly contribute to your career development. It will also enable students to acquire management skills that are specialized for the Sports industry due to its rapid global expansion. The modules are lectured by international faculty and Sports experts who will significantly improve the professional opportunities of our students.
Some of the modules that are included in the MBA in Sports Management program are Strategic Management in Sport, Sport Marketing and Sponsorship,  Public Relations in Sports,  Event Management, Project Management and Law and Policy in Sports.
Some career opportunities in the Sports industry include Athlete Development Specialist, Event Coordinator, Athletic Director, Sports Marketing Manager, Venue Manager, Athlete Representative, etc.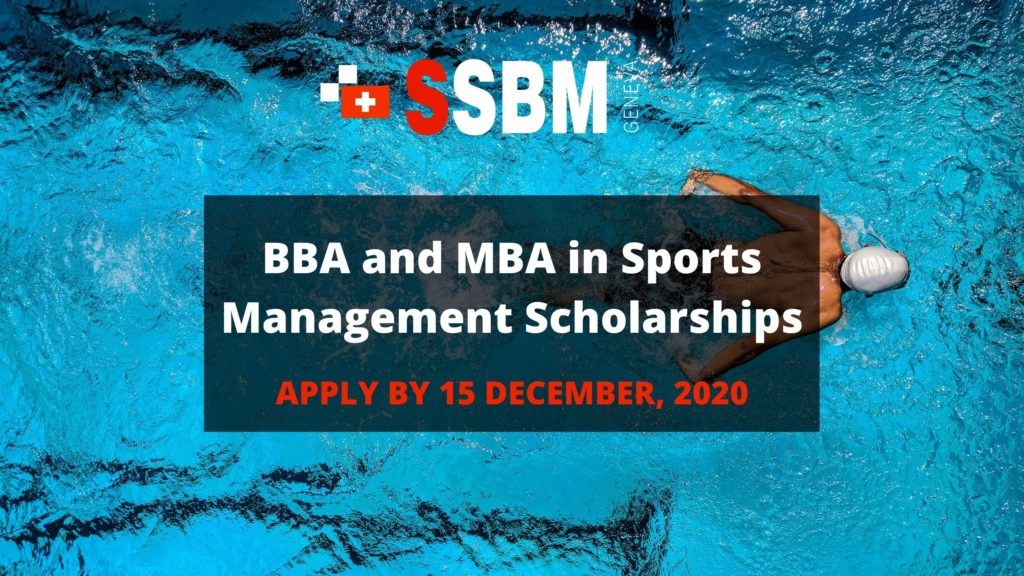 Click here to check information regarding scholarship opportunities.