After careful consideration of numerous impressive submissions, we are delighted to announce the winner of our Case Study Competition. It is with great pleasure that we congratulate Astha for her outstanding case study paper. Her insightful analysis and compelling and well researched paper truly stood out among the rest. As the winner of the competition, Astha has received a 100% scholarship for the program of her choice!
We would like to express our gratitude to all participants for their valuable contributions and commend their efforts in producing exceptional case studies.
Here are Astha's thoughts on winning the competition and why she chose SSBM Geneva: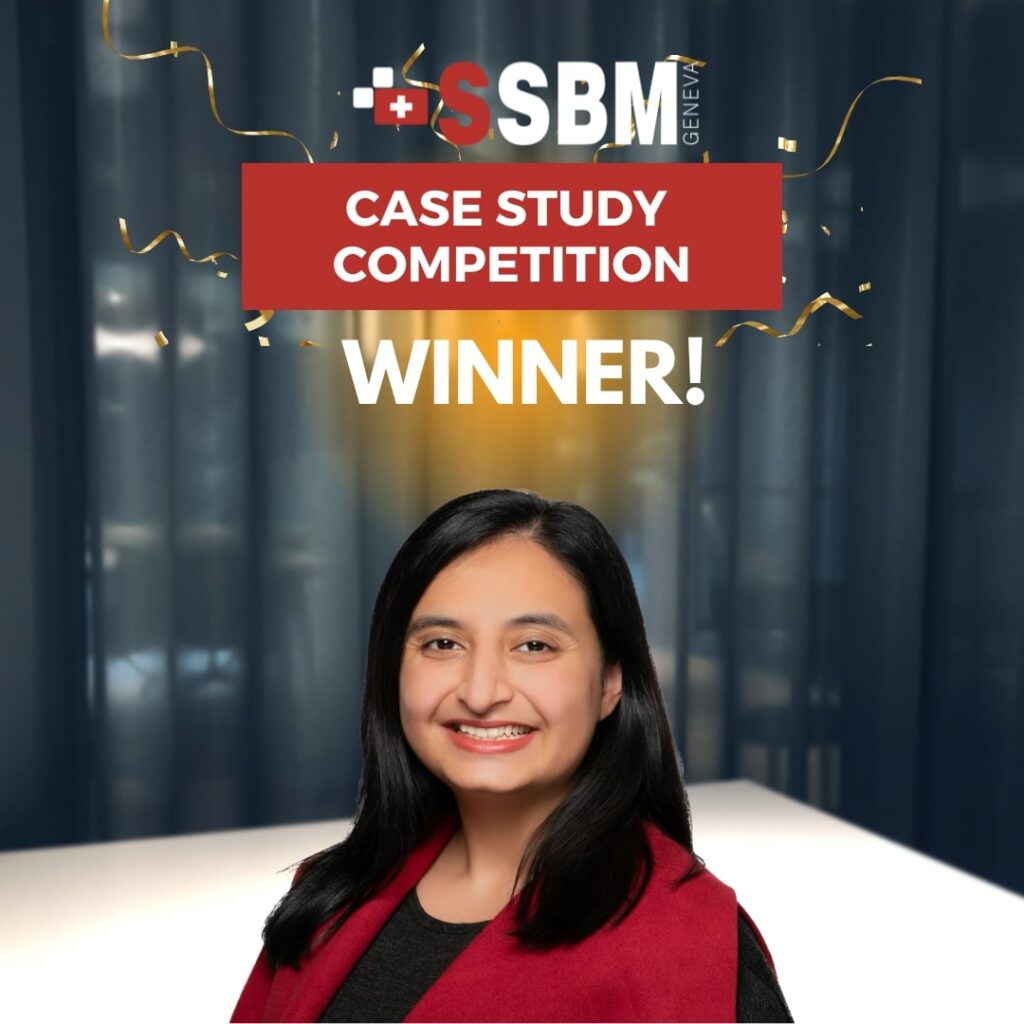 "I chose SSBM Geneva because of its reputation for providing high quality education and practical knowledge in the field of business and management. I was impressed by the diverse range of courses offered, which would enable me to develop a broad understanding of business principles and practices.
Furthermore, the location of SSBM, Switzerland, is well known for its strong economy and business friendly environment and I believe that studying in such an environment will provide me with valuable insights into global business trends and practices.
I hope to gain a deeper understanding of various aspects of strategic business management through my studies at SSBM Geneva and I am confident that SSBM Geneva will provide me with the necessary knowledge and skills to succeed in future prospects.
Thank you again for this great opportunity."