SSBM Geneva campus re-opening in November, 2021.
SSBM Geneva is pleased to announce that the campus in Geneva will be re-opening in November 2021 and will be welcoming students to the campus once again. We still understand that the threat of COVID-19 is still here. The safety of our campus and local community members remains our top priority. Therefore, we are continuously monitoring the situation and acting accordingly in order to ensure the safety of our staff and students. SSBM Geneva will closely examine the situation in order to ensure the highest standards of safety and hygiene.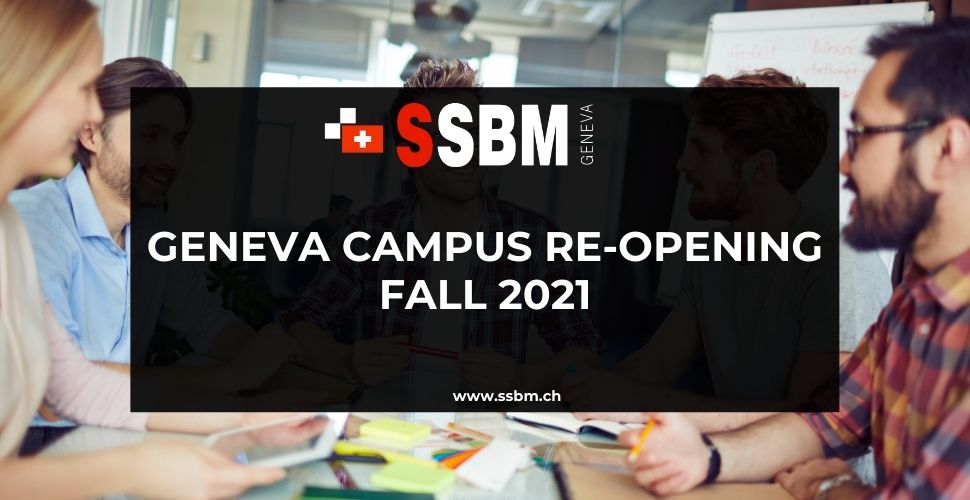 We look forward to welcoming all students to our Geneva campus programs and we have been preparing everything for a safe re-opening and arrival of all students and staff members.
As previously mentioned, SSBM Geneva will continue to monitor the pandemic and be responsive with our safety protocols as needed and we encourage everyone to visit our website regularly for any updated information.
Check out all of the Geneva-campus based programs here.