Celebratory News!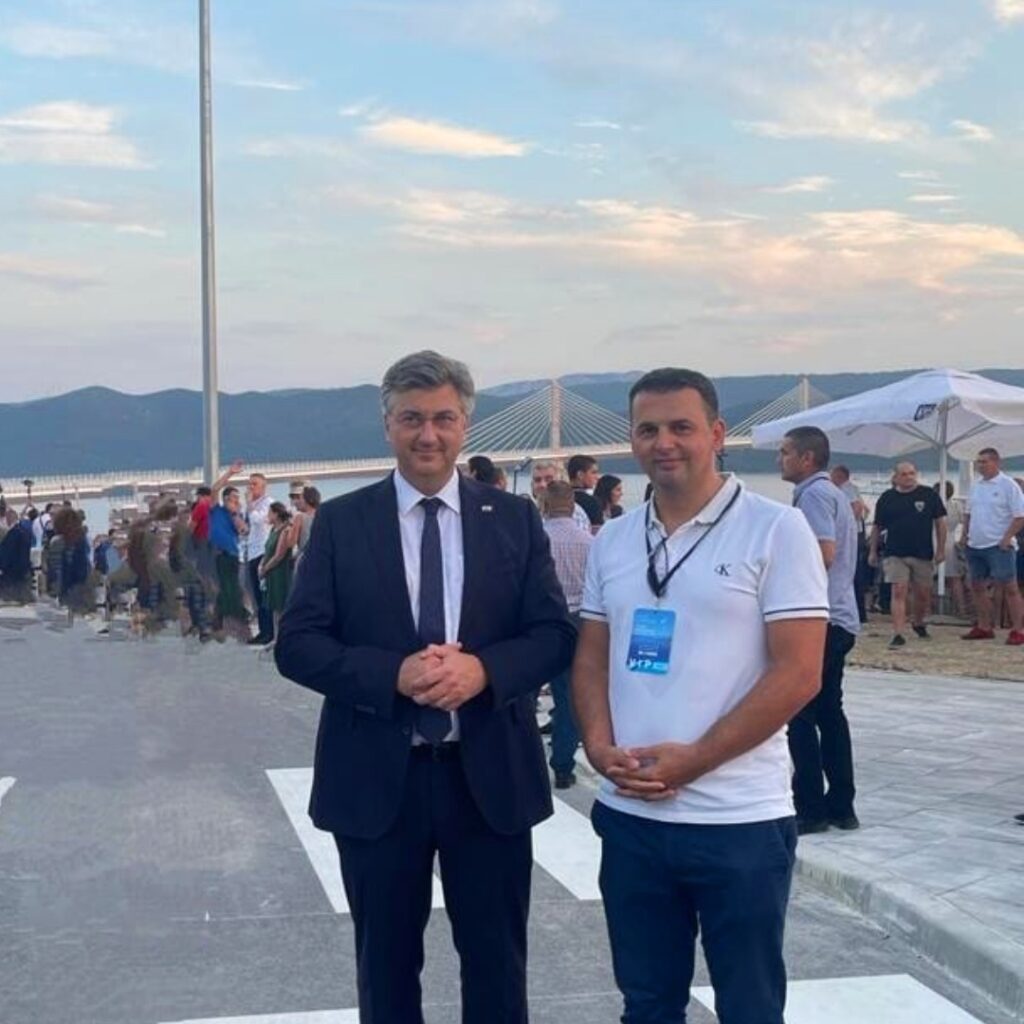 SSBM Geneva professor Dario Silic met with the Prime Minister of Croatia for the Peljesac bridge opening ceremony.
The Pelješki bridge is one of the five largest European bridges built over sea bays that were built in the 21st century. The construction of the bridge involved many challenges, and thousands of hours of work by Croatian and Chinese workers were invested in the construction of the bridge.
Prof. Silic was able to experience this event in person. This real-life first hand experience from our SSBM Geneva lecturers is transferred directly to our students so they are able to develop their own skills and broaden their knowledge.