In the latest 2023 rankings by CEOWORLD magazine, assessing the world's business schools, the Swiss School of Business and Management Geneva (SSBM) has achieved a distinguished place among the top 100 globally acclaimed business schools for the year.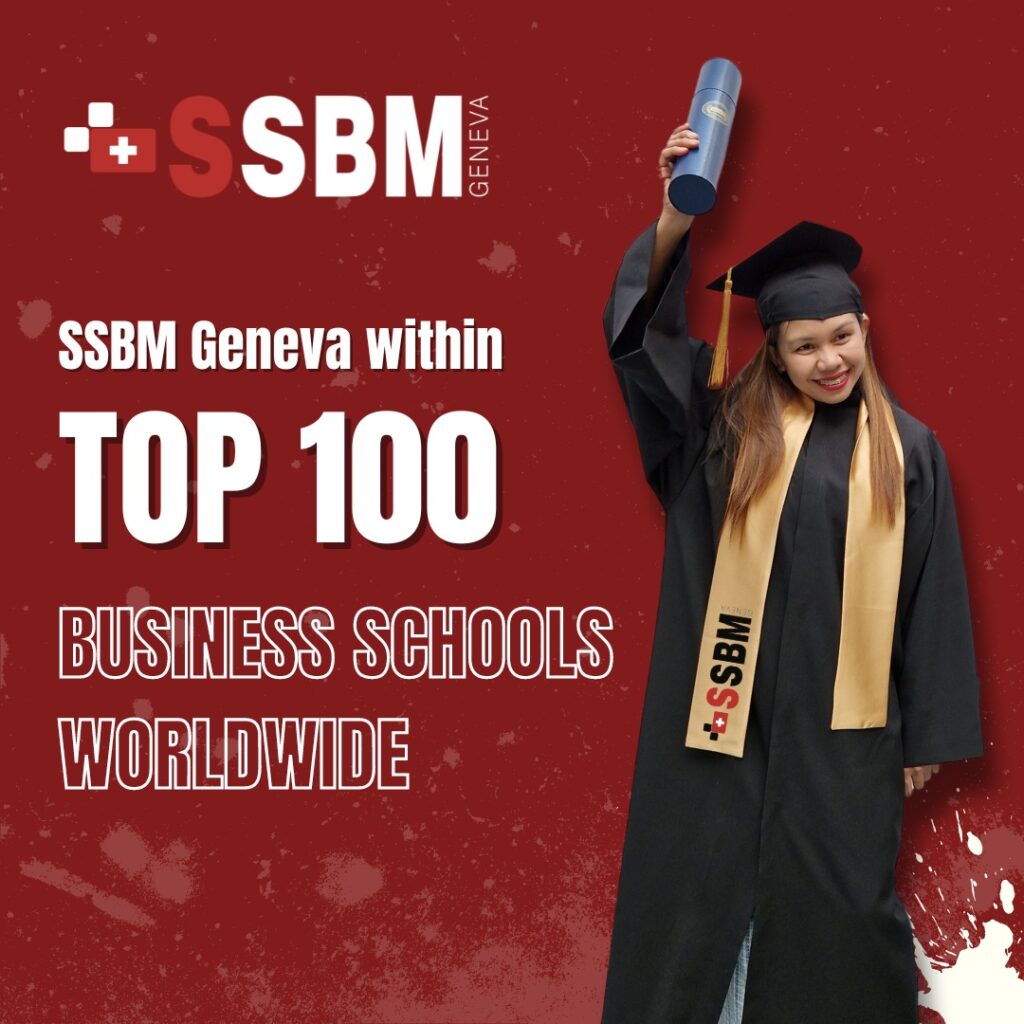 Each year, CEOWORLD magazine ranks the world based on various categories ranging from the richest people on Earth to the top universities, companies, and CEOs, to the best business schools the world has to offer. CEOWORLD magazine's Rankings and advice have served as a valuable reference when making life's toughest decisions.
SSBM Geneva is among the top 100 business schools in the world
SSBM Geneva has clinched the prestigious 69th position in CEOWORLD Magazine's highly anticipated 2023 rankings of the world's top business schools. A comprehensive set of seven major quality and reputation indicators are used to generate these rankings. The rankings are based on a number of factors, with an emphasis on the satisfaction levels of individual students, input from experts in the field, and assessments from corporate recruiters.
CEOWORLD magazine surveyed 350,00 business executives, graduates, global business influencers, industry professionals, business school academics, employers, and recruiters in 156 countries and territories between September 15, 2022, and December 22, 2022.
SSBM Geneva is a global, innovative and unique school with students from all around the world. We guarantee Swiss Quality Education and excellence. We are committed to providing educational excellence and our expertise in business education through our innovative cutting-edge technology and our high-quality learning experience supported by relevant research.
SSBM Geneva Programs
SSBM Geneva offers Bachelor, Master, MBA and Doctoral Degree Programs that provide high level of flexibility to learn both Onsite (Campus based programs), Online (Online programs) or with a Blended method (mix of online and offline method) that combines both.
All our educational programs were carefully designed in collaboration with industry partners.
Graduates of SSBM Geneva are well-equipped with the knowledge and skills required to thrive in an ever-evolving business world, effecting positive change across various industries and sectors worldwide.
In securing the 69th spot on this prestigious list, the Swiss School of Business and Management Geneva (SSBM) has reaffirmed its commitment to delivering top-notch business education and shaping the leaders of tomorrow.
👇 Click the link below and enroll now to embark on a journey of limitless possibilities. 👇