Uniting bold leaders and visionaries to design a new organizational culture
SSBM is proud to be part of the #COMELEON2019 conference and to present the Comeleon Award, which encourages and celebrates successful activities in the field of organizational culture and organizational transformation. How to sparkle creativity, ensure growth and development, stimulate innovation, acquire new talents, decentralize decision making processes, strengthen collective knowledge and build organisational agility- these are just some of the topics that will be part of the #COMELEON2019 conference.

These topics will be delivered by world renowned experts through lectures, inspiring speeches, interactive workshops as well as through examples of international and domestic companies that have undergone through radical changes over the past few years.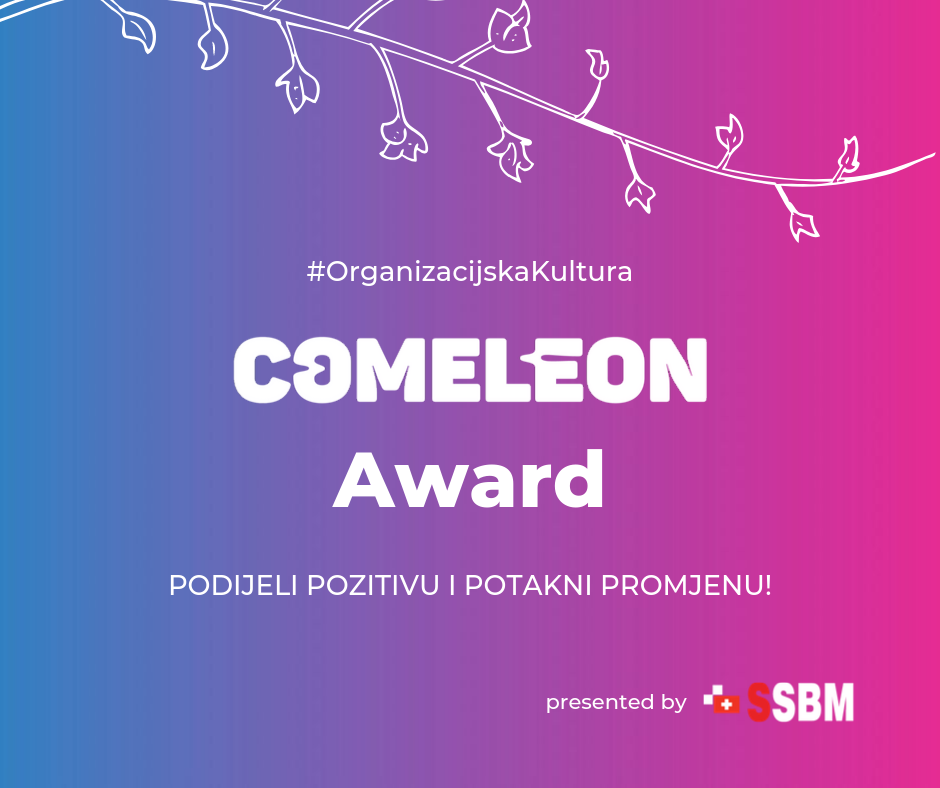 Join the COMELEON conference and be the change!
It is of our interest to provide our students and partners with the best educational opportunities and to keep you posted about any events that can stimulate critical thinking, professional development as well as to hinder your creativity. Therefore, we created a special package for SSBM students for the #COMELEON2019 conference that will take place at Congress hotel Well, Tuhelj on the 24th-25th of October, 2019.
Click here to APPLY for COMELEON 2019 and enter code: SSBM to receive a 50% discount on the total registration fee.