Duration 7-10 weeks           Language English         Skill level Medium
 Lectures 8                           Diploma Yes               Full Lifetime access 
3,241 learners
The goal of this diploma program is to help you develop your skills as a data-savvy manager who are managers that are not necessarily data-science experts, but understand what analytics can and cannot do, how to ask the right questions, and, most importantly, how to interpret data to make better decisions.
To that end, through this diploma program you study several basic analytics techniques, focusing on how you can apply them in practice, interpret their output, build intuition, and leverage them in decision-making.
Specifically, we will focus on Data Analytics, Strategic Risk Management and Project Management.
The certificate program is delivered in cooperation with the Faculty of Economics & Business, University of Zagreb, Croatia that is a publicly recognized and accredited university with a double world-known accreditations AACSB and EPAS.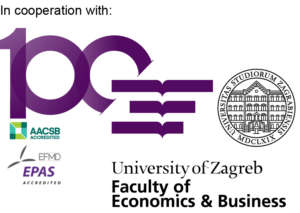 The Association to Advance Collegiate Schools of Business (AACSB) accreditation is known worldwide as the most highly esteemed form of accreditation an institution and its business programmes can earn. AACSB's mission is to foster engagement, accelerate innovation, and amplify impact in business education. AACSB Accreditation is the benchmark of quality worldwide and most widely sought after by business schools—less than 5% worldwide have earned the achievement.