Duration 8 weeks               Language English         Skill level Medium
 Lectures 19                           Certificate Yes               Full Lifetime access 
Strategic Management Professional Certificate program is designed to provide you with a complete overview of strategic management opportunities. This course includes a study of strategic planning including mission statement development, analysis of the external environment and internal organizational factors, development of strategic alternatives, selection of appropriate alternatives, implementation of strategies, and competitive strategies and dynamics.
Special emphasis is given to the integration and coordination of the functional areas within the enterprise.
You will learn how to develop objectives, design strategies and select tactics that can better serve organizational goals. Additionally, you will learn from current strategic management strategies, by analyzing and discussing good and bad practices. 
Beyond mere description of theoretical lectures, the emphasis will be on the following course goals:
To provide an overview of the various functions of strategic management and the normative process of  program development and its implementation in the sports industry
To develop skills in strategic management based on an analysis of current and historical case studies
To practice developing and applying strategy and tactics based on a sound understanding of strategic management concepts and practices
To encourage students to think strategically about how to select and employ management tactics are most fitting for a client and/or problem
The certificate program is delivered in cooperation with the Faculty of Economics & Business, University of Zagreb, Croatia that is a publicly recognized and accredited university with a double world-known accreditations AACSB and EPAS.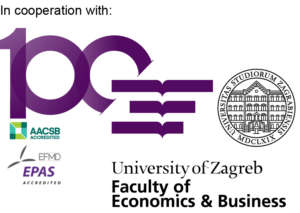 The Association to Advance Collegiate Schools of Business (AACSB) accreditation is known worldwide as the most highly esteemed form of accreditation an institution and its business programmes can earn. AACSB's mission is to foster engagement, accelerate innovation, and amplify impact in business education. AACSB Accreditation is the benchmark of quality worldwide and most widely sought after by business schools—less than 5% worldwide have earned the achievement.