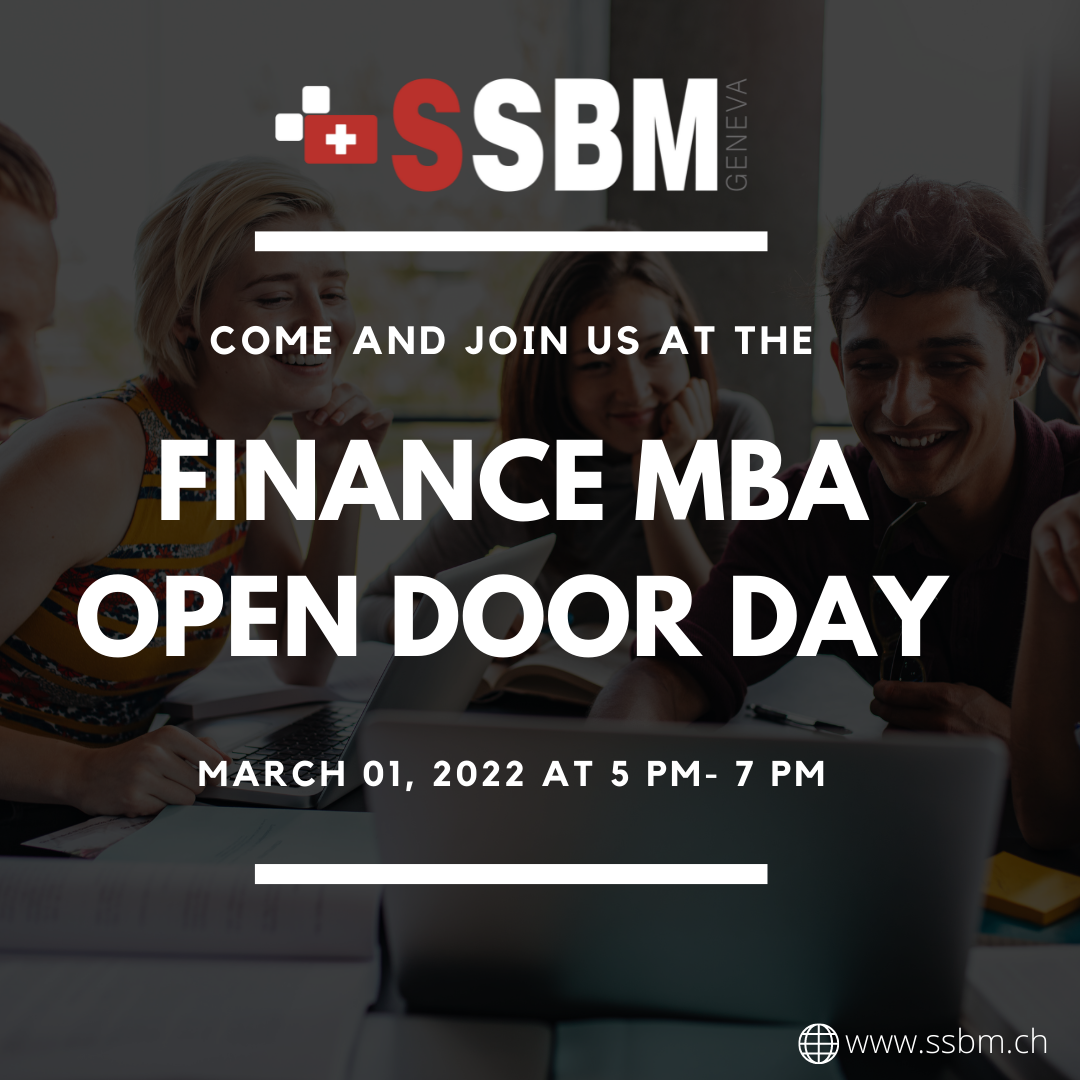 Dear Interested Candidates,
We are pleased to invite you to come and join us at the Finance MBA Open Door Day that will take place on our campus in Zagreb. You will find out everything that you need to know about our Finance MBA program. The event will include a presentation and a Q&A part.
You can find more information about the program here: https://www.ssbm.ch/finance-mba/
Date: March 1, 2022
Time: 5 PM- 7 PM
Location: Savska Cesta 106, 2nd floor
Please note that registration is mandatory. You can register HERE.
We look forward to welcoming everyone.
Should you have any additional questions, please contact us on contact@ssbm.ch