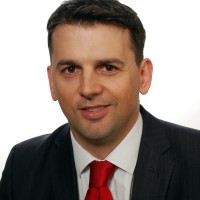 Location: Zagreb campus
Course name: Financial Management
Program name: Finance MBA
Lecturers: Dario Silić, PhD
Course description: The Financial Management course consists of a few basic sections of key importance for corporate finance like basic theoretical concepts of modern corporate finance; rates of return on money market and capital market, cost of capital, risk measurement; capital structure; company valuations; short and long terms cash flow projections; Discounting etc (FCF, NPV, IRR, PBP, WACC, EPS…) etc. The course deals with traditional financial instruments and modern corporate analysis of securities on primary and secondary capital markets. Special focus will be put on common and preferred stocks, different bonds, and different types of loans. The goal of this course is, by using inputs like spread, rating, credit worthiness, Beta, cost of capital, yield, maturity, variance, standard deviation etc. to learn students how to apply such and other finance indicators in practice in foreign capital markets, in order to enable students to successfully understand and use concepts of modern corporate finance.