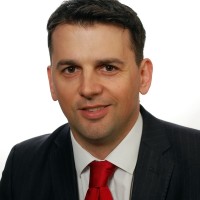 Location: Zagreb campus
Course name: Financial Management
Program name: Finance MBA
Lecturers: Dario Silić, PhD
The course consists of a few basic sections that are important for
corporate finance, such as: basic theoretical concepts of modern
corporate finance; rates of return on money market and capital market,
cost of capital, risk measurement; capital structure; company
valuations; short and long terms cash flow projections; discounting etc.
(FCF, NPV, IRR, PBP, WACC, EPS). The course deals with traditional
financial instruments and modern corporate analysis of securities on
primary and secondary capital markets.