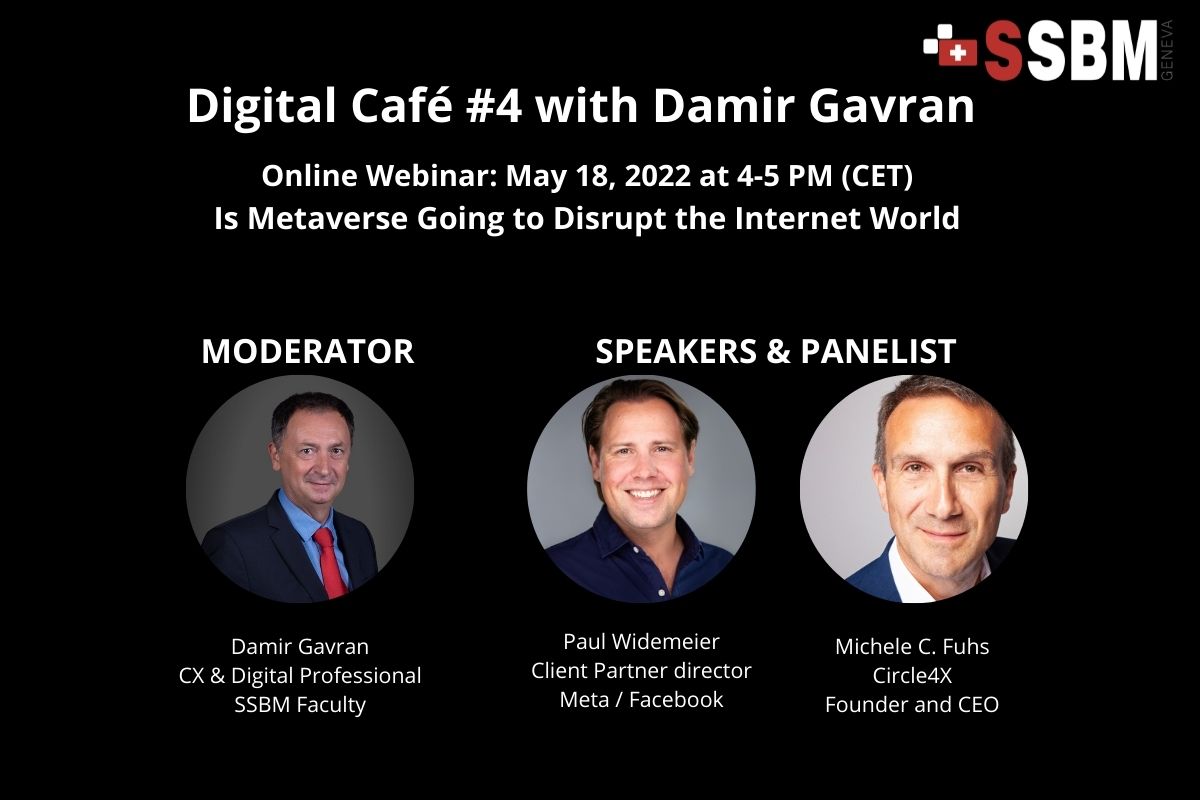 Topic: Is metaverse going to disrupt the internet world?
Besides Facebook changing a name to Meta, Facebook announced it's going to hire 10,000 people in Europe to develop the "metaverse". Microsoft announced (Jan, 2022) to acquire for almost 70 billion USD Activision Blizzard, one of the leaders in gaming entertainment. That will be another building block for the metaverse development. Expectations are that many will follow.
Is this the beginning of a new Virtual era that will replace the Internet we know? How ready ordinary people are to use headsets to enter into the new digital virtual world? And what about Social? If the last generation is about sharing, is the next social being about participating? How the gaming industry influences developments and growth of metaverse, and last but not the least, what is the future of virtual reality business meetings and education?
Our speakers, Paul Wiedmeier, Meta / Facebook, Client partner director and Michele C. Fuhs, Circle4x, CEO and founder will take us through recent developments at metaverse and talk about the future, but also share examples how many people already use metaverse in daily life and work. Special attention will be on education in the metaverse and here we have real examples coming from Circle4x that provides training and education to many people at the moment.
Our recommendation, before this webinar, is to watch the Steven Spielberg movie "Ready Player One". If you join us we are sure you would enjoy this futuristic lecture and discussions.
Speakers and Panelists:
Paul Wiedmeier
Client Partner director
Meta / Facebook
Michele C. Fuhs
Circle4x
Founder and CEO
Moderator: Damir Gavran
SSBM Faculty Digital transformation & Data Driven marketing
European Digital and CX professional