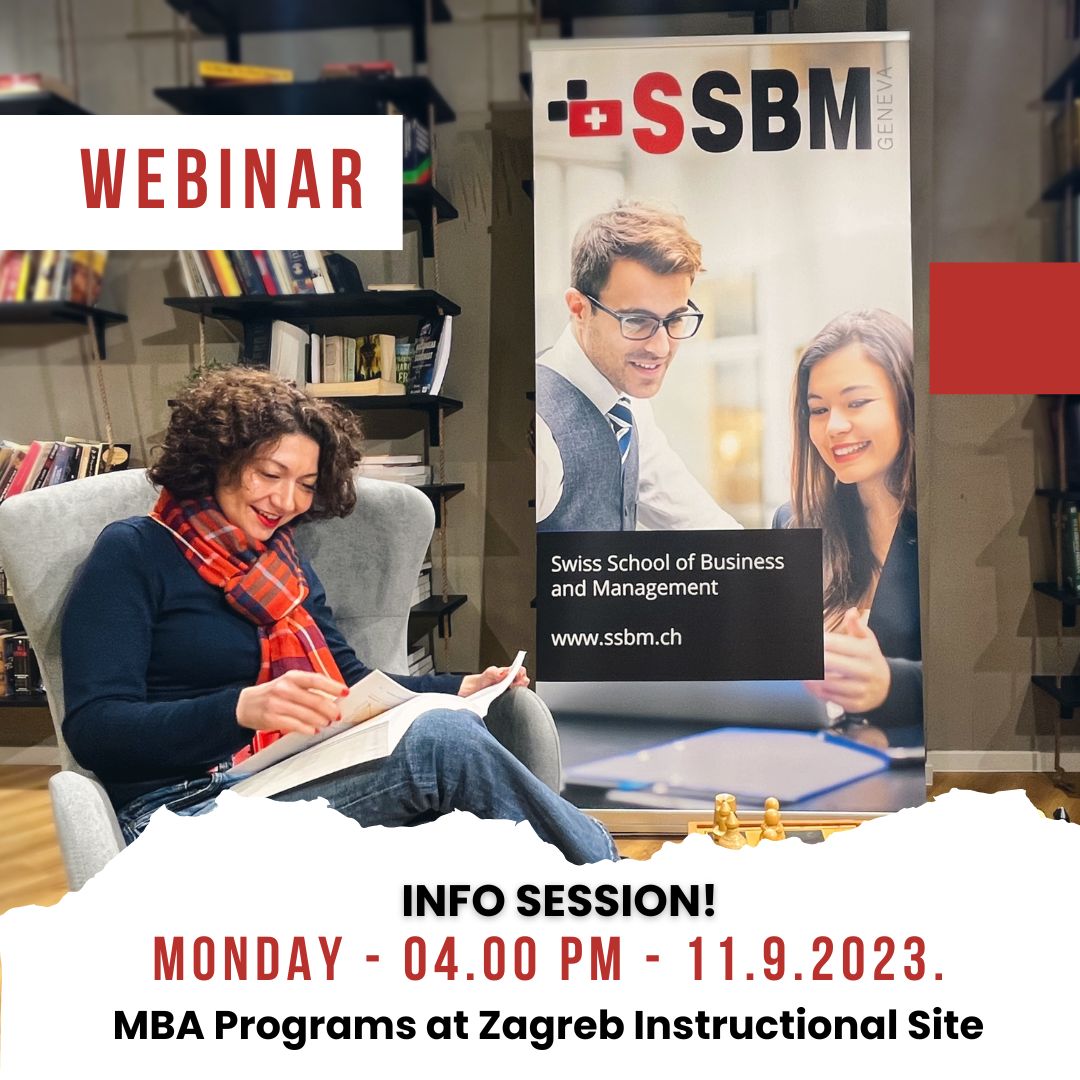 🗓️ Event Date: September 11, 2023
🕒 Time: 4:00 PM CET
📍 Where: Online Webinar
This webinar is your golden ticket to explore the dynamic MBA programs offered at SSBM's Zagreb Instructional Site. Whether you're a recent graduate, a seasoned professional, or someone aspiring to elevate your career to new heights, this event is tailor-made for you.
MBA Programs at Zagreb Instructional Site
Discover SSBM Geneva's range of MBA programs, each designed to meet the diverse needs of today's business professionals.
Secure your spot by registering here: SSBM Zagreb MBA Webinar Registration
Mark your calendars for 11th September, 2023 at 4PM CET, and get ready to take that exciting step toward your future!
Let's make your dreams of pursuing an MBA at SSBM a reality! See you at the webinar!