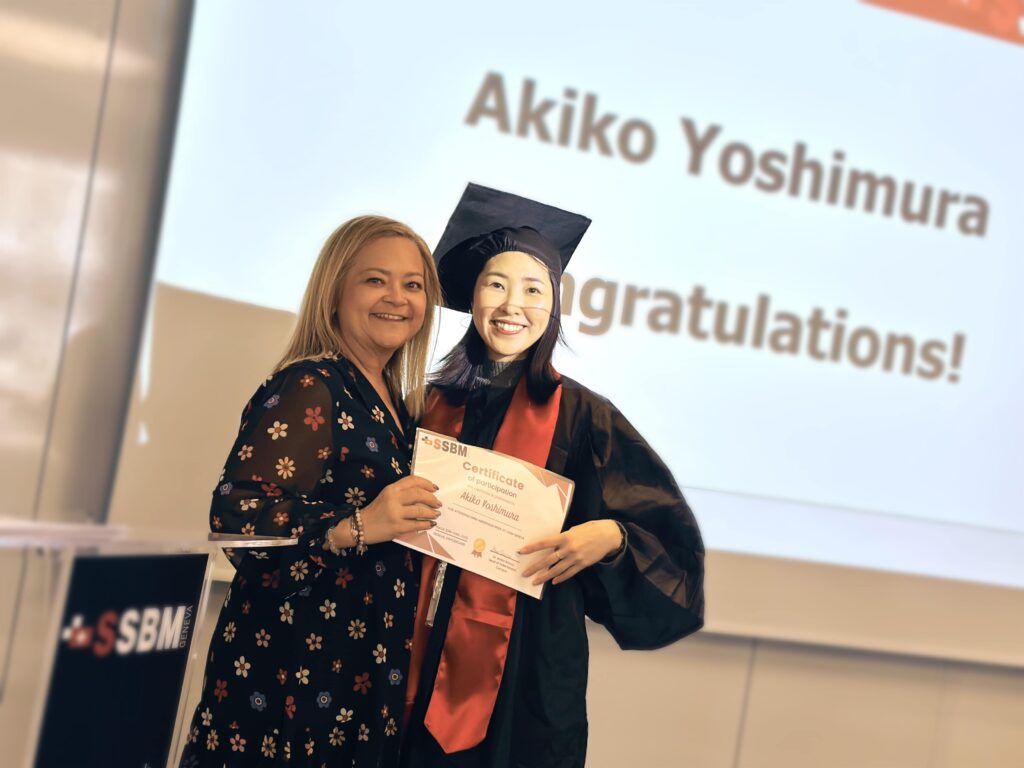 Last week, from March 20th to March 24th, we had the pleasure of hosting the SSBM Immersion Program at our Geneva campus! Our comprehensive program gave students a deep understanding of Switzerland and its role in the global economy. From the Swiss economy to digital transformation, our courses covered a wide range of topics that interested our students.
One of our unique courses, Personality Scanner, helped our students develop objective insight and quick deduction skills to achieve effective results in both their personal and business relationships. Our students also had the opportunity to visit the Patek Philippe Museum in the beautiful Plainpalais neighborhood of Geneva, where they learned about the rich history of Swiss watchmaking.
The program culminated in a special ceremony for all participants, followed by a delicious lunch. We are so proud of all our students who completed the program, and we wish them all the best in their future endeavors!