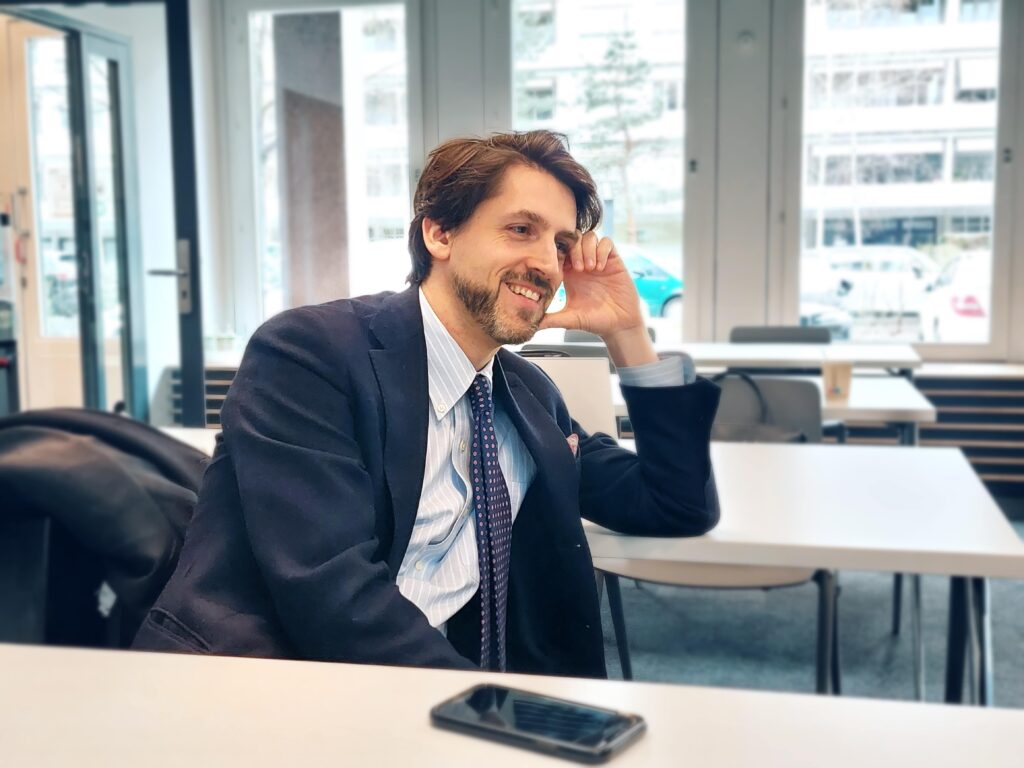 The first Boot camp Digital transformation has concluded at SSBM Geneva, and we're pleased to say it was a resounding success. Our diverse cohort of students from Sri Lanka, Turkey, Iran, Ukraine, Poland, Lithuania, RF, and Switzerland have demonstrated exceptional commitment and diligence during this intensive three-day program.
Prof. Francesco Derchi has facilitated several engaging business cases that have challenged our students and inspired creativity. They also had the privilege of visiting esteemed companies such as Engineering company DAES, Louis Dreyfus Company, Do agency (Lausanne), and Eskills.
We are confident that our students have acquired practical skills and knowledge that will benefit them in their future careers. We extend our warmest congratulations and best wishes to our graduates.
Want to be a part of our next Boot camp? Discover SSBM Geneva's boot camps on the following link: