It is with great pleasure that we announce that the Rome Business School (RBS) and the Swiss School of Business and Management (SSBM) Geneva have agreed to work together as partners to develop a top International MBA with specialization in Tourism and Hospitality Management.
The five-year memorandum of understanding signed by Swiss School of Business and Management (SSBM) – Geneva and Rome Business School lays down the principles of cooperation between two business schools in order to develop innovative educational solutions for MBA executives internationally.
The Partnership Agreement opens opportunities for mutual exchange in various international mobility programs as well as designing a new International MBA with specialization in Tourism and Hospitality Management to grow the best managers in the industry.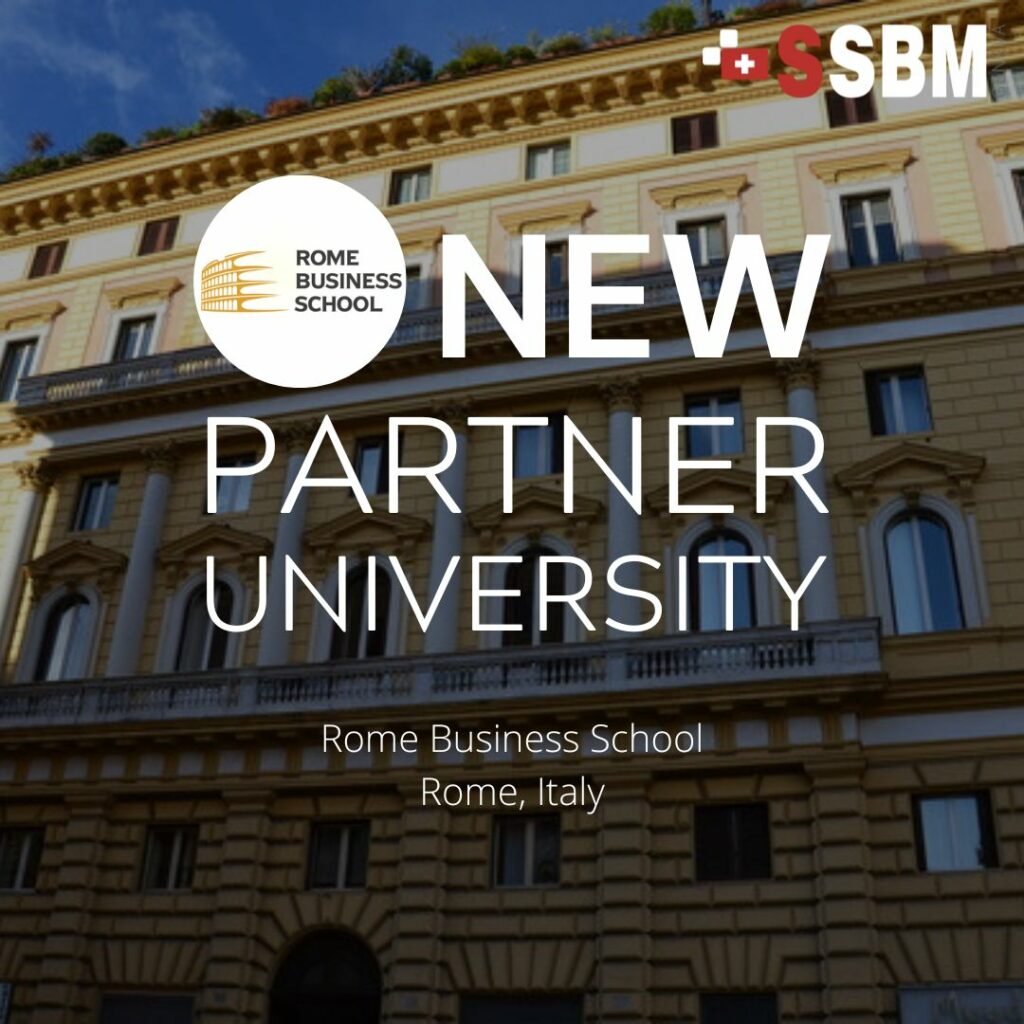 "Partnering with Rome Business School seems natural as both schools are committed to global education with a practical-oriented approach and a teaching methodology designed to deliver effective skills and knowledge. As experts in business education, we aim at providing a superior learning experience that will have a direct impact on our students' professional development. We will do our best to make a platform that will enhance and enrich both our students and our faculty knowledge and skills," affirmed by Professor Ivana Nobilo, Dean of SSBM Geneva.
SSBM Geneva known for providing Swiss quality education; it is one of the biggest business schools in Switzerland that offers Bachelor, Master and Doctorate programs at Geneva, Zagreb, Paris and its online campuses.
"We always maintain an international vision, and our mission is to train global leaders equipped to manage companies all over the world from an innovative and sustainable perspective. With SSBM Geneva we look forward to strengthening our network" stated by RBS Dean – Antonio Ragusa.
RBS International team is actively building an international network of university partnerships with the best educational institutions. This partnership developed by Gerlie Saura, RBS International Business Development Manager in close collaboration with the Dean Professor Ivana Nobilo and her team at SSBM Geneva. This is an opportunity for both institutions to continue the provision of top-quality education.
We are looking forward to see what the future holds!