Interested in studying either in Switzerland or Croatia?
Apply for the Global MBA Program either in Geneva, Switzerland or in Zagreb, Croatia.

Click HERE to fill out the form and apply through Mondax Global Education Service (Bangladesh) and receive further details on the Global MBA and get the opportunity to experience Swiss Quality Education.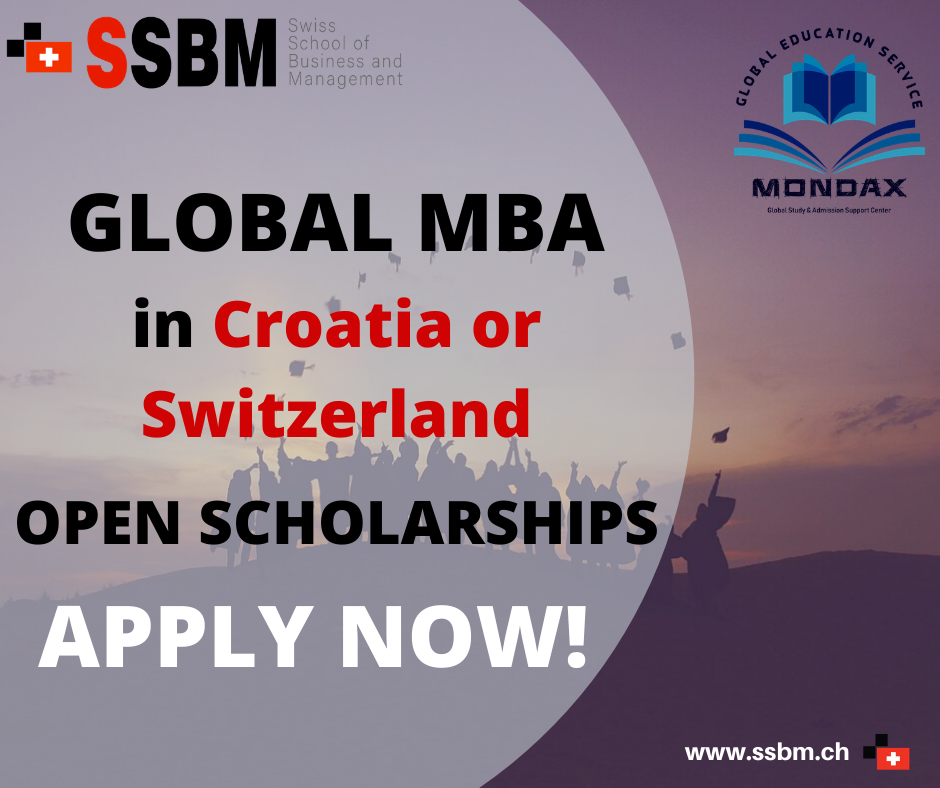 Contact Details (Mondax):
(2nd Floor) Bhuiyan Shopping Complex,
431 Ashkona Bazar Main Road, Airport, Ashkona, Uttara
1230 Dhaka, Bangladesh
+880 1610-828363
Click here to see Mondax Facebook page.