Our DBA Summa Cum Laude recipient José Ramon Bronet, DBA took some time to answer a couple of questions regarding his DBA experience at SSBM Geneva.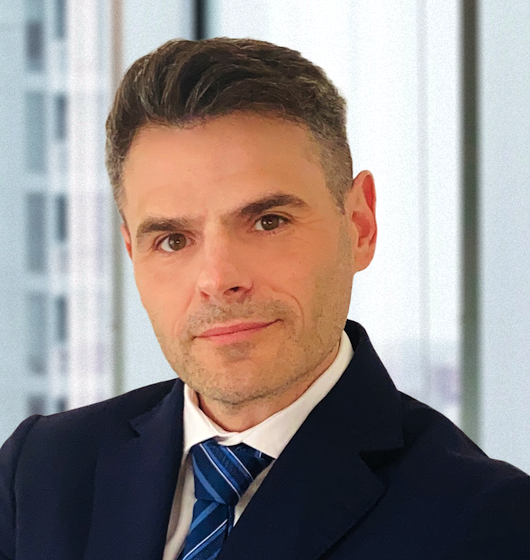 Why did you choose to study your DBA at SSBM Geneva?
10 years ago I set for myself a very aggressive Personal Development Plan with the aim to become the most and best qualified individual on my field, that plan included different milestones (2 Masters Degrees, Chartered Manager, etc…) being the last and ultimate part of it becoming a Doctor of Business Administration. And I wanted to do that because MBAs are very common, many people around me have it; but a DBA? nobody around has it, even in some cases not ever heard of it. That explains the why of the DBA but why the SSBM?; Working full time on a senior executive position is very demanding, especially when you lead a team that is spread across multiple time zones. I wanted something of very good quality, so I was looking for an accredited institution and with European credits on it that allowed an online self-paced option. These attributes are very rare to obtain. When I applied, the SSBM was a candidate for ACBSP, not yet accredited, but I looked at the reports and time to get the accreditation and I though that most probably by when I complete the DBA they would be accredited; and actually it happened, 6 months before I finished, the SSBM became ACBSP accredited making the University a very unique place to study an online a DBA.
Your dissertation topic
When I faced the DBA I had it clear that I wanted to do it in a way that was relevant to what I do in my present and my future. Making something relevant was very intentional as I wanted to become a qualified Worldwide expert on my field; that was the whole point of becoming the best version of one-self. When I started I remembered watching some of the intro videos and Mario Silic said something that is much more important than what people think: "Chose something you are passionate about" (I would add to his sentence the following "and that is relevant for what do you or/and what you are planning to do"); that sentence guided me towards what I am passionate about: Self-Development and making this world a better World for the people around me. I have pure passion for Self-Development and I believe that the only way to be the best is to train like the best, to develop yourself like the best. Combining all of this, I decided to make it about Professional Services organisations in SaaS/Software companies (this is the relevant aspect of it) and about the impact of Training and Development practices can have in those organisations (my passion aspect of it). The outcome is a new revolutionary model that works two-fold, first it has a direct impact in the business performance of those type of organisatons and second, it also offers a much better and more impactful work-life for the people of those orgnsations too.
Relationship with your mentor, how they helped you?
I was extremely lucky to have Anna Provodnikova as my mentor. The best ability that she has is how meticulous she is with perfection. It is not just about the structure, model and content, she is also so detailed that she would never accept a comma wrongly placed. When your work with someone with this high quality level in terms of expectations, if you succeed, you succeed big time. And my personality is about becoming the best so in my particular case the match was simply perfect. Having someone that pushes you to the highest standards of quality has been an incredibly hard and growing experience, and it has to be hard to be growing it is supped to be this way. I am very thankful with her for this and this is why I added this to my Thesis' gratitude section.
Would you recommend SSBM Geneva to others?
Maybe the question is Would you recommend others to the SSBM? That I do not know…. I want only the best to go to the SSBM and nothing less than that!! On a more serious note, yes definitely. No doubt of that. I have learned massively, I know more than anybody else around me about Professional Services In SaaS/Software companies, about how to have a positive  impact on both people and the business. I wish others to do the same and change another bit the world for good so between all of us, inch by inch, transform the World for the better.
Thank you José Ramon Bronet for taking the time to answer our questions. Congratulations once again!