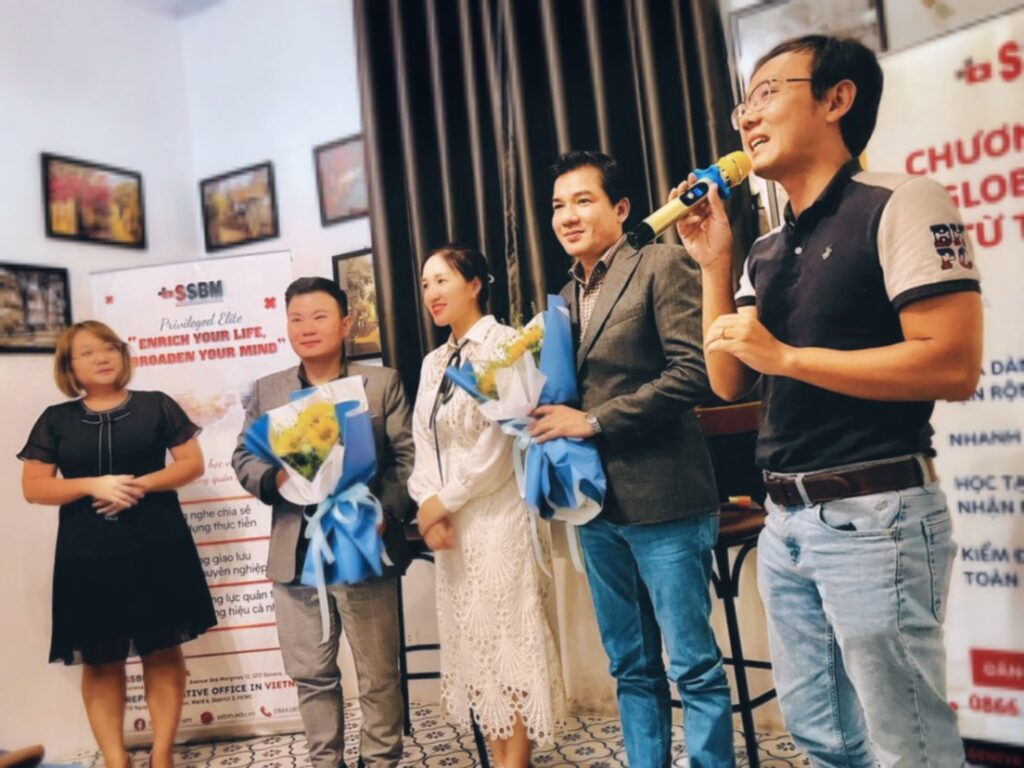 📣Greetings from Vietnam! 📣
At the end of March our Partner Vietnam institute, Việt Nam SSBM held a "Decoding GenZ: Talent Training and Development" Event!
The new series, is exclusively designed for SSBM MBA students, offers expert knowledge-sharing sessions, food, drinks and networking opportunities. The event attracted not only SSBM MBA students but also individuals interested in the emerging Gen Z workforce. 👨‍🎓
The objective of the SSBM Privileged Elite series is to present the "peculiarities" of Gen Z, their differences and provide businesses with strategies to attract and retain Gen Z talents whilst creating a harmonious and connected culture between generations.
Two experts, Mr. Tran Gia Hai and Mr. Huynh Quang Nguyen, provided valuable insights into the differences and needs of Gen Z and shared how businesses can adapt to attract this new workforce. Additionally, the event offered valuable advice on talent development from industry experts and shared real-life stories about the Gen Z generation from senior managers and business owners.
We are looking forward to hearing about future events related to the Privileged Elite series!
————————————————–
For further details about the SSBM MBA Program in Vietnam, please contact:
🔎 www.ssbm.edu.vn
📧 contact@ssbm.edu.vn
☎️ +84866 180 168 / +84888 681 160